While Austin may be known for its barbecue, we are also known for our delicious selection of tacos! Each neighborhood of Austin offers a variety of taco trucks and restaurants that all have something to say! Find your next favorite spot when you try a range of the best tacos in Austin.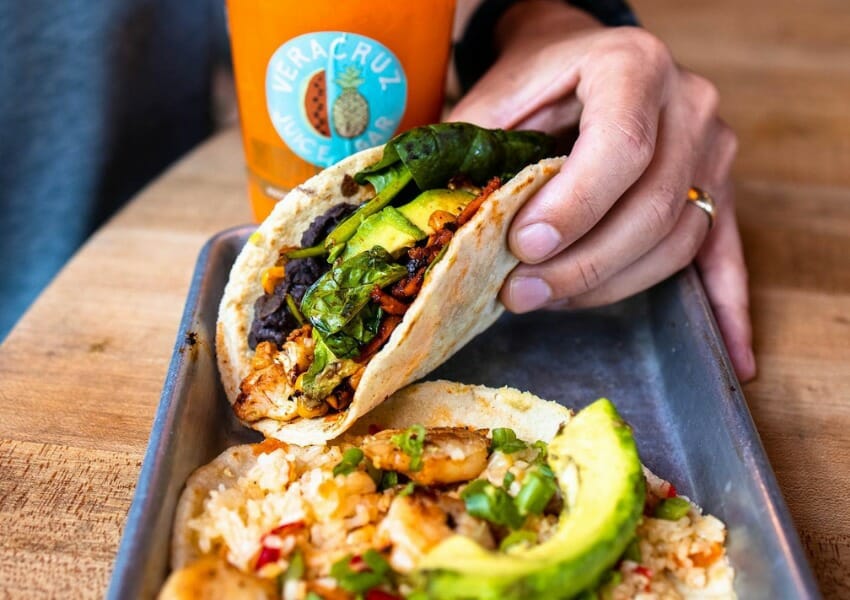 What started as a single food truck on East Cesar Chavez, Veracruz Tacos used to sell snow cones, smoothies, and traditional drinks. Veracruz Tacos now has multiple locations across Austin in various neighborhoods like Terrytown, East Austin, Line Hotel, Mueller, South Austin, and Round Rock. Check out your nearest locations for a fantastic variety of the best tacos in Austin.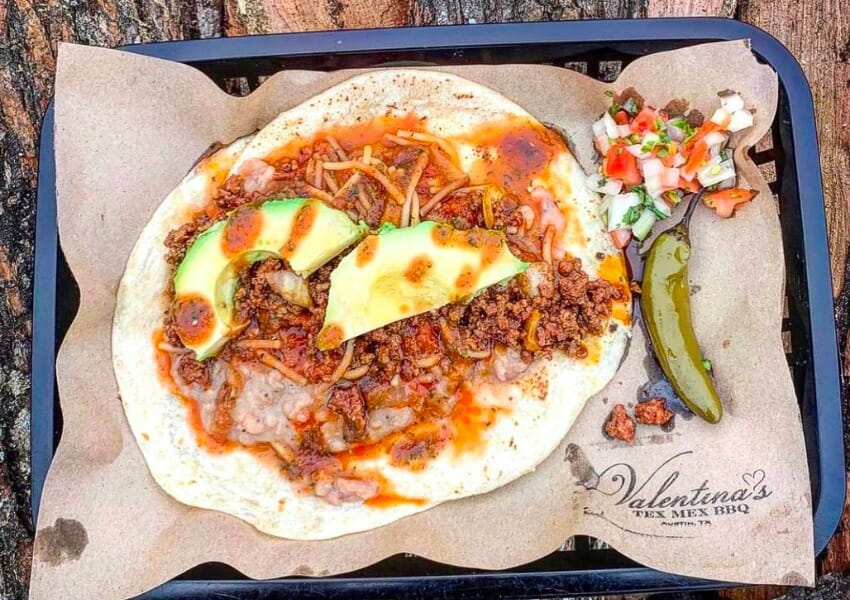 A family-owned and operated business, Valentina's Tex-Mex is considered to be Austin's best spot for authentic bbq and Tex-Mex cuisine. Known for their fresh, hand-rolled tortillas, homemade salsa, and bbq procedures Valenetina's brings a whirlwind of flavors to your taste buds. Order by the half-pound, pound, or any one of their sandwiches and the best tacos for a satisfying meal.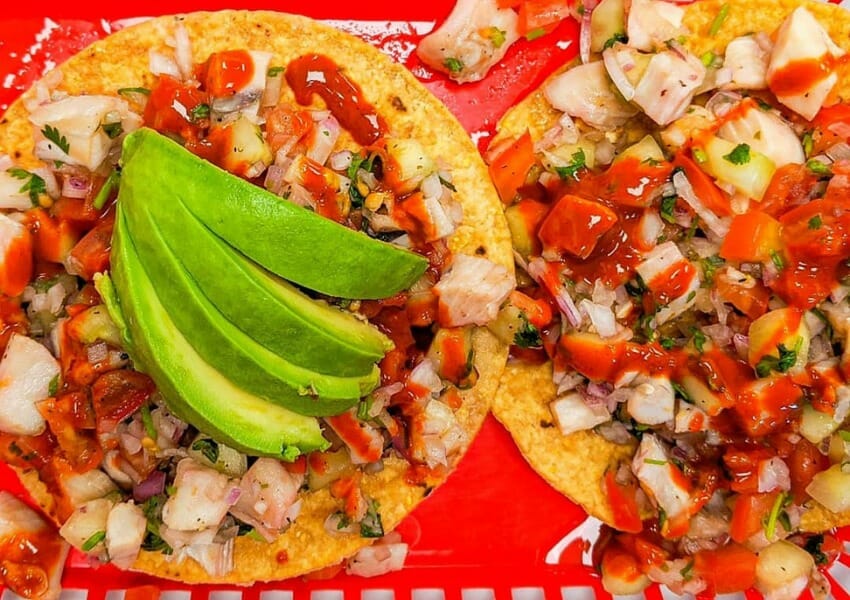 What started as a modest taco push-cart grew into a well-known food truck located in the Hyde Park neighborhood of Austin. Eventually, Vaquero Taquero grew into multiple brick-and-mortar locations where they serve their famous al pastor tacos and many others like breakfast tacos, nopales (sautéed cactus), chicken, beef, and delicious vegetarian rajas poblano tacos! Find them on dirty 6th street and on the north campus in Austin!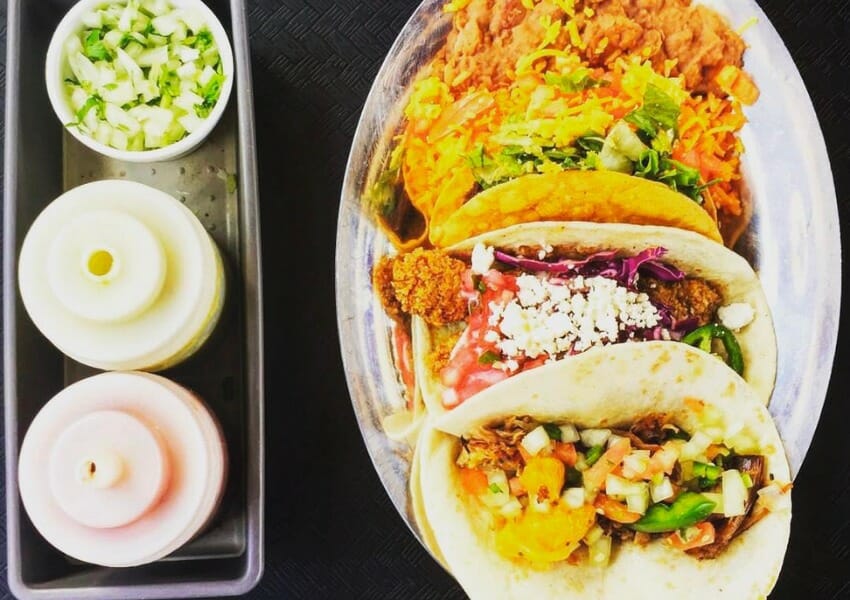 Wake up with some bomb breakfast tacos when you visit Tyson's Tacos. Authentically one of Austin's best taco joints, Tyson's aims to serve up a delicious array of taco flavor combinations. They also serve tasty traditional drinks like agua fresca, horchata, and cold brew coffee!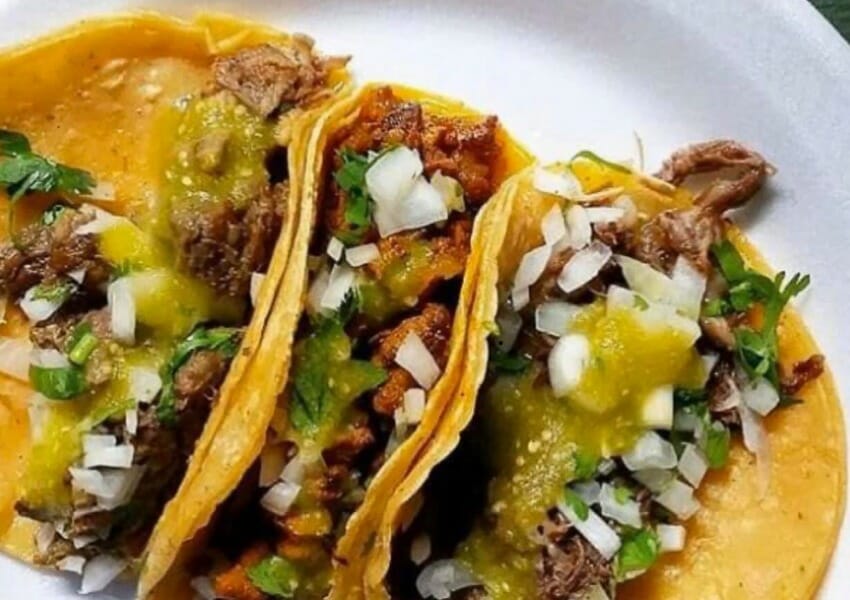 For some of the best tacos in Austin, you have to stop and try Las Trancas taco stand. They offer an assortment of traditional tacos like barbacoa brisket, chicharron, chorizo, al pastor, carnitas, and so many more! This taco truck is conveniently located in the East Cesar Chavez neighborhood and is accessible in the Riverside neighborhood.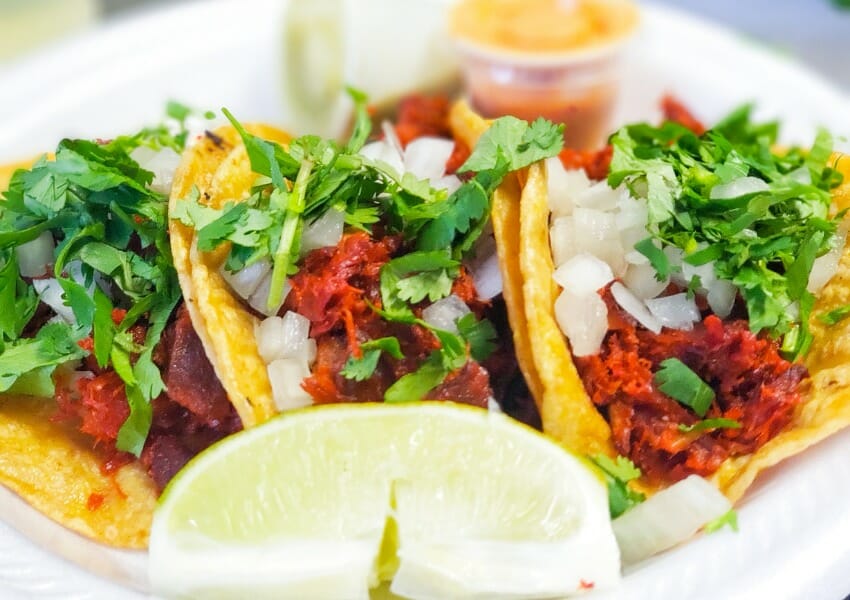 Since 1985, Rosita's Al Pastor food trailer has been serving Austin folks delicious and authentic Mexican dishes. Come find all your favorites like their famous al pastor tacos, which are on special on Monday nights. And for vegetarians, they also serve insanely delectable veggie tortas. You can find Rosita's Al Pastor in the East Austin neighborhood of Riverside.
MON-THURS | 9AM-12AM
FRI-SAT | 9AM-3AM
SUN | 9AM-12AM
📍1801 East Riverside
Austin, TX 78741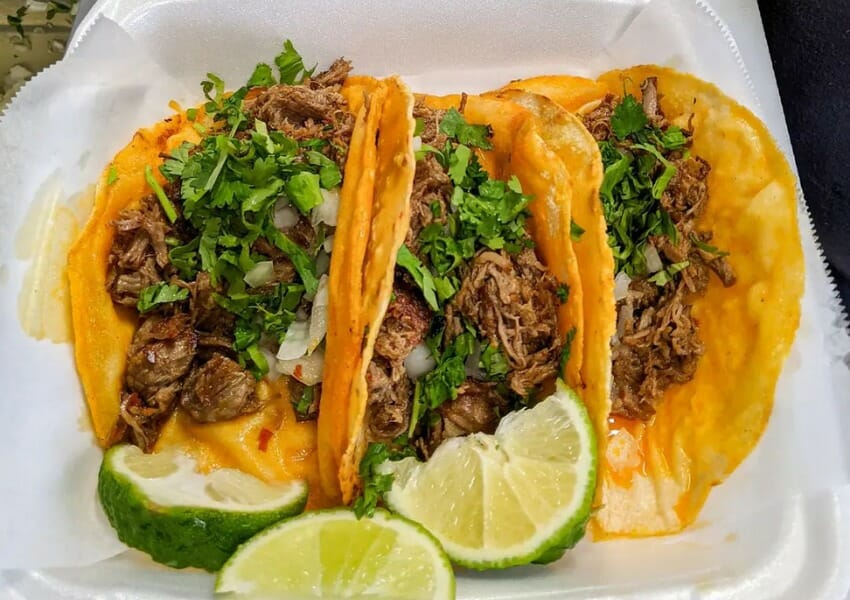 Family-owned and operated business for years, La Tunita 512 is home to wonderful taco creations. Find tons of delicious traditional flavors from soft to crispy fried tacos with shredded crispy melted cheese and fresh veggies. Find your new favorite taco at La Tunita!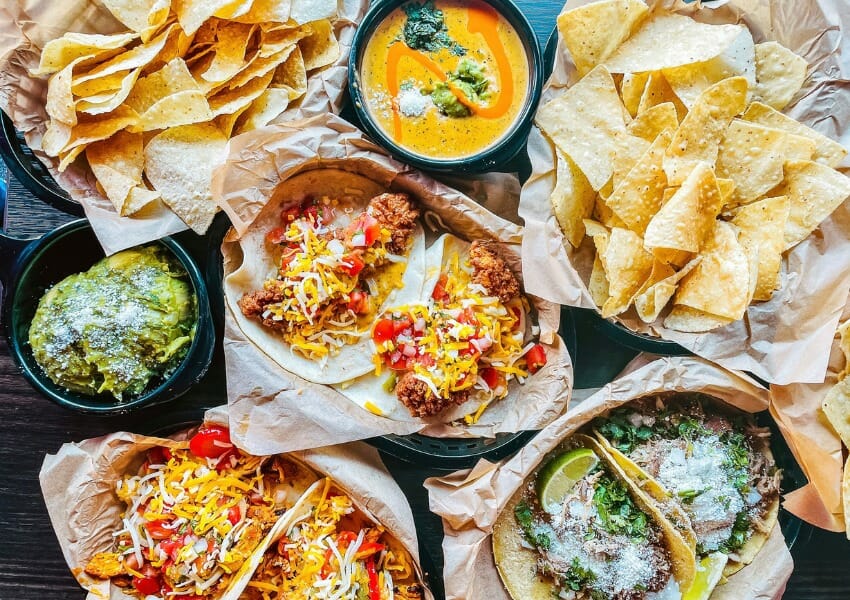 Another fan favorite for tacos on the go is Torchy's Tacos! Home to tons of classic flavors, Torchy's has breakfast tacos to get your day started as well as tons of other traditional-style tacos. Torchy's also offers their massive grande burrito, salads, street corn, Mexican rice, refried beans, and plenty of drink options. Find your nearest Torchy's and get snacking!