Dine with your favorite furry friend at one of the many pet-friendly restaurants in St. Augustine! A delicious meal with your pet by your side makes dining out 100% better! Whether you decided to enjoy a spontaneous meal out while walking the pooch or simply don't want to leave your furry friend behind, you've got to check out these 10+ pet-friendly restaurants in St. Augustine!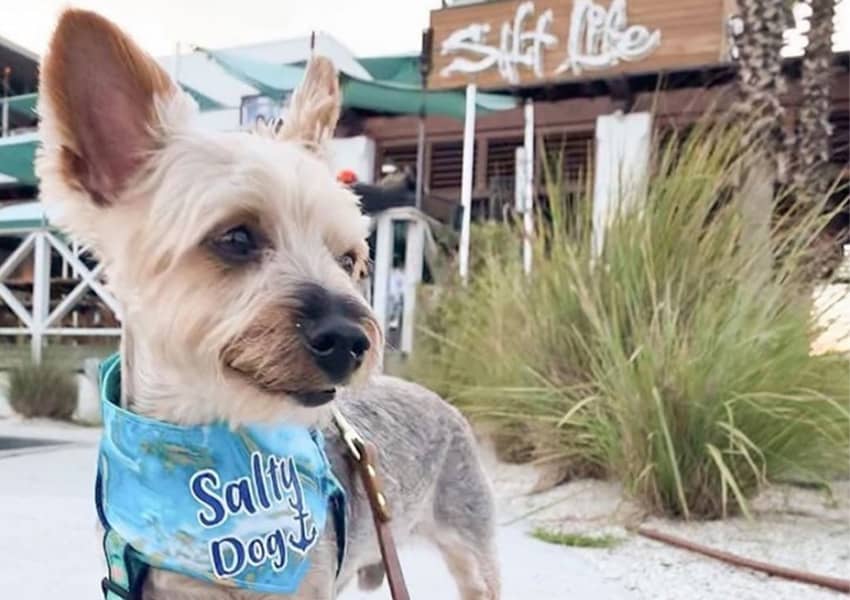 Taste the salt life and unleash your inner surfer vibes with your pet at your feet at the Salt Life Food Shack! Their menu includes all kinds of underwater fare, ranging from sushi to poke bowls. Plus, on Tuesdays, they do sushi specials from 4pm-6:30pm! To top it all off, the Salt Life Food Shack offers plenty of outdoor seating options. On their rooftop bar, outdoor lounge, and their shaded patio, you and your furry friend will have breathtaking views of the nearby St Augustine Beach to pair with your meal! So, after a walk on St. Augustine Pier, cross the street to the Salt Life Food Shack for some yummy grub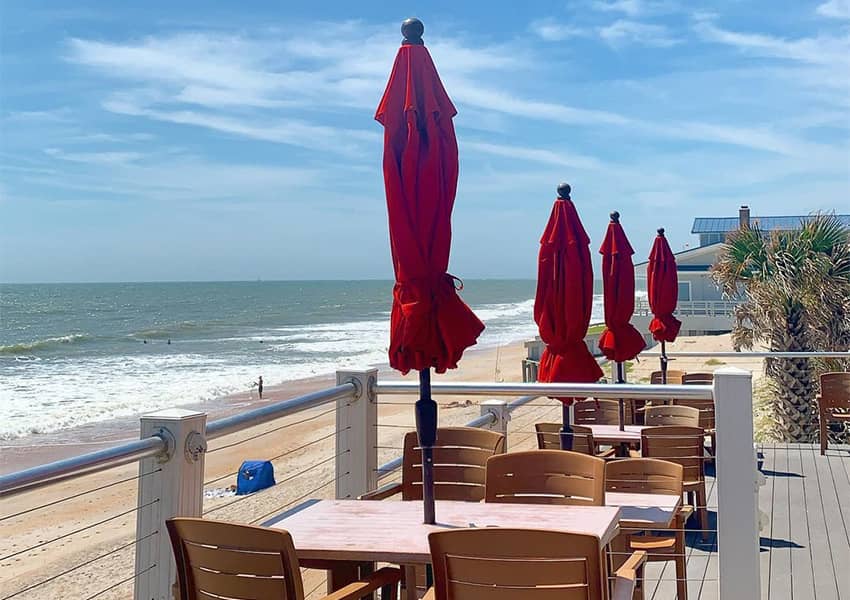 Share the sunny Florida rays and the salty ocean breeze with your pet by enjoying a meal out on the deck of the Reef Restaurant! Like many of the pet-friendly restaurants in St. Augustine, the Reef restaurant offers outdoor seating with a spectacular view! They sit right along the beach, providing front row seats to see the waves rise and fall along the sandy shores. Their eclectic menu offers various flavors and dishes like jambalaya, grilled cauliflower, and herb-rubbed tuna!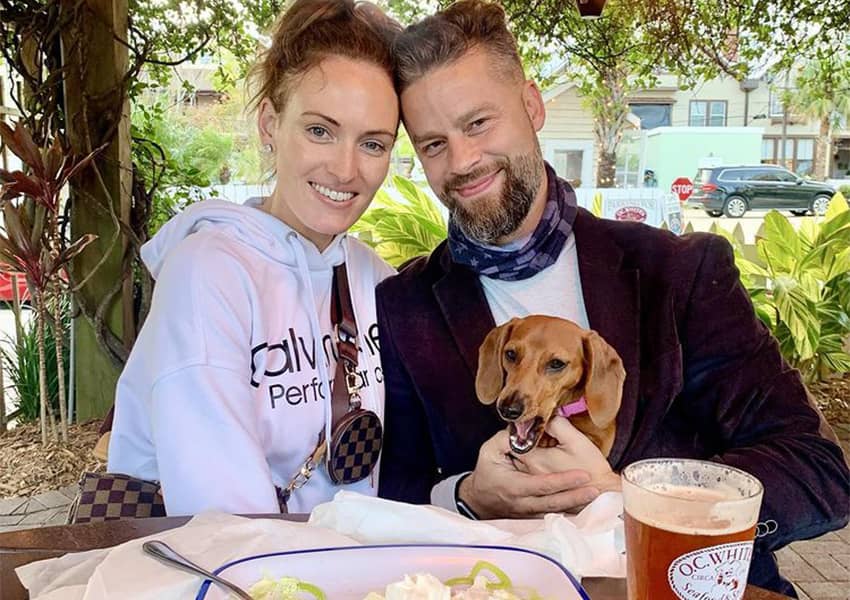 Tropical aesthetics, water view dining, and a historic house; O.C White's offers a one-of-a-kind dining experience for you and your furry friend! O.C White's has a history dating back to 1790 when it first functioned as a hotel. It later became the famous Worth family house before transitioning to the now loveable dining hot spot! Their outdoor tropical garden patio transports you to paradise with their multitude of blossoming greens and hanging lights! For food, you can find seafood platters, sandwiches, and breakfast staples!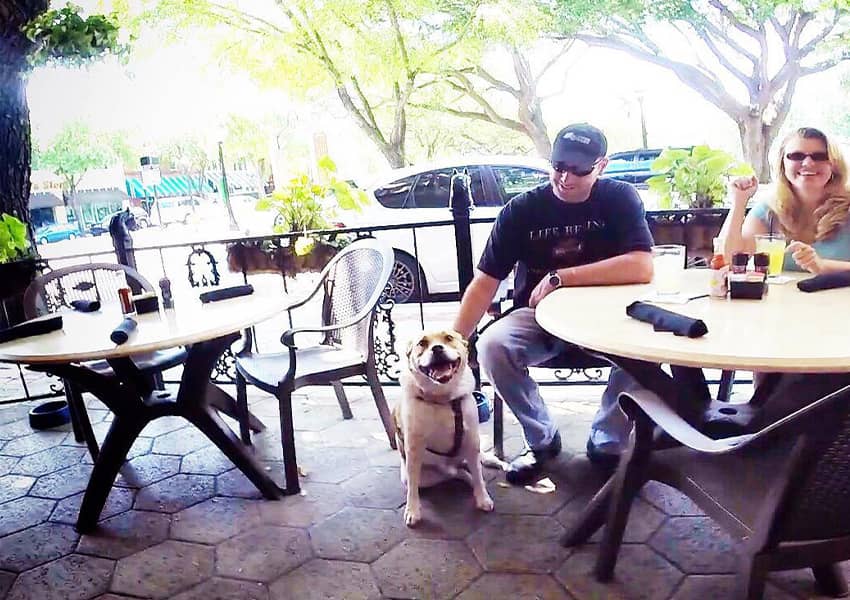 Take a quick trip to New Orleans with your favorite furry family member by dining at Harry's Seafood Bar & Grille! This restaurant brings the flavors and styles of New Orleans into St. Augustine. From their Creole-inspired food to their brick paved patio, their outdoor — pet-friendly patio — will transport you to the streets of New Orleans. The best part… your pet gets to join you on this mini-journey!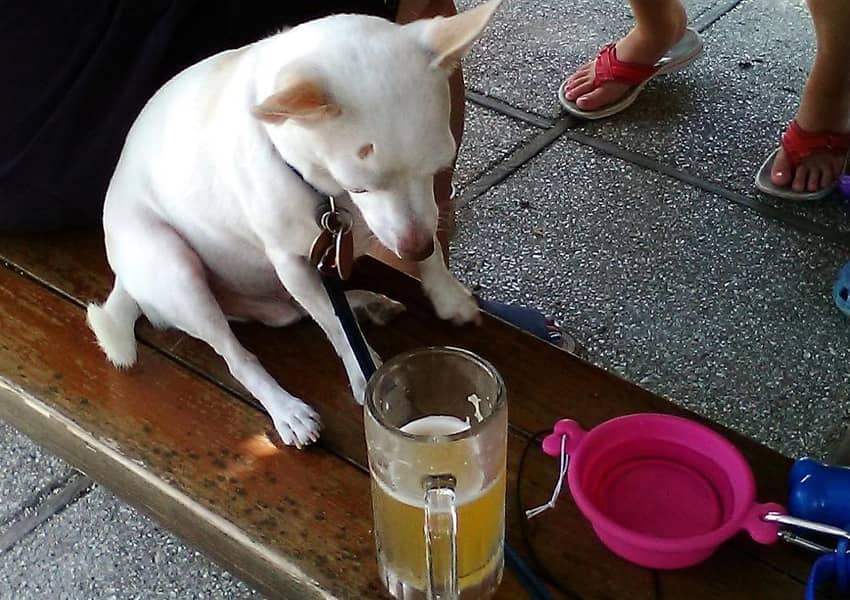 Dine like a cowboy with your trusty steed at Florida Cracker Café! Inspired by the Floridian Cracker Cowboys, this pet-friendly restaurant provides a casual environment and famous recipes. They serve handcrafted sandwiches, clam chowders, salads, and fried goodies with a side of kettle chips. Like many of the pet-friendly restaurants in St. Augustine, Florida Cracker Café has a spacious outdoor patio, perfect for your pet to spread out and relax!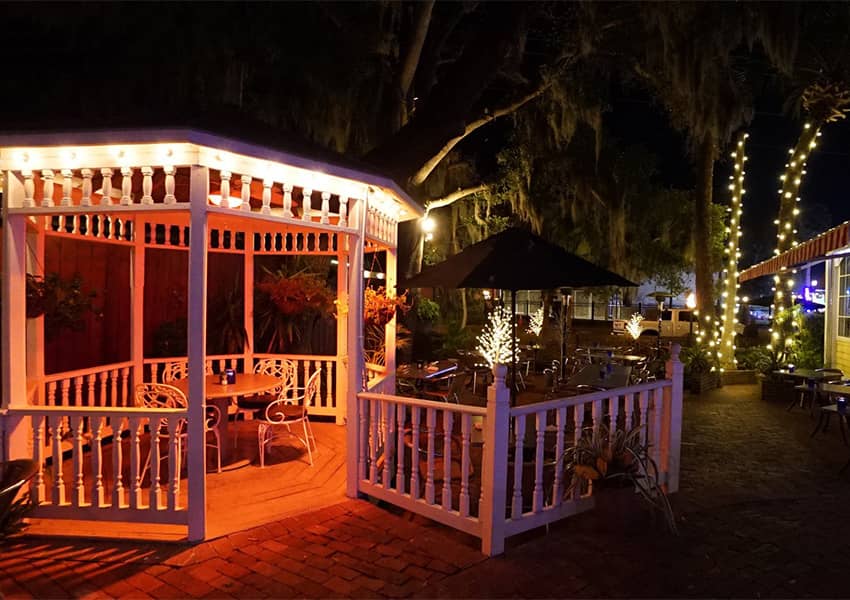 For a casual dining experience in front of a historic Victorian house, head on over to the Raintree Restaurant in San Marco! This beautiful Victorian house that now stands at the Raintree Restaurant was refurbished to function as a casual uptown restaurant! They serve a diverse menu that you can explore in their front courtyard with your furry friend. Their varied menu includes dishes consisting of Mediterranean flavors, Asian-inspired tastes, and Western surf and turf!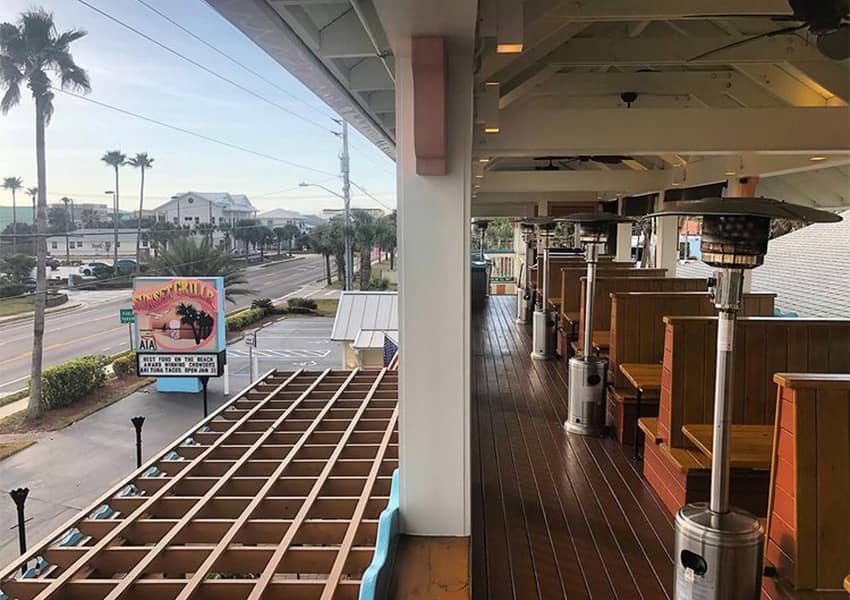 If you find yourself hungry after walking your pooch along the stretch of St. Augustine Beach, you might want to check out Sunset Grille! They serve award-winning soups and datil chicken wings, among many other delicious delights! For outdoor seating, they provide an upstairs deck and a downstairs patio, so you and your pet can continue to enjoy the fresh coastal breeze while dining.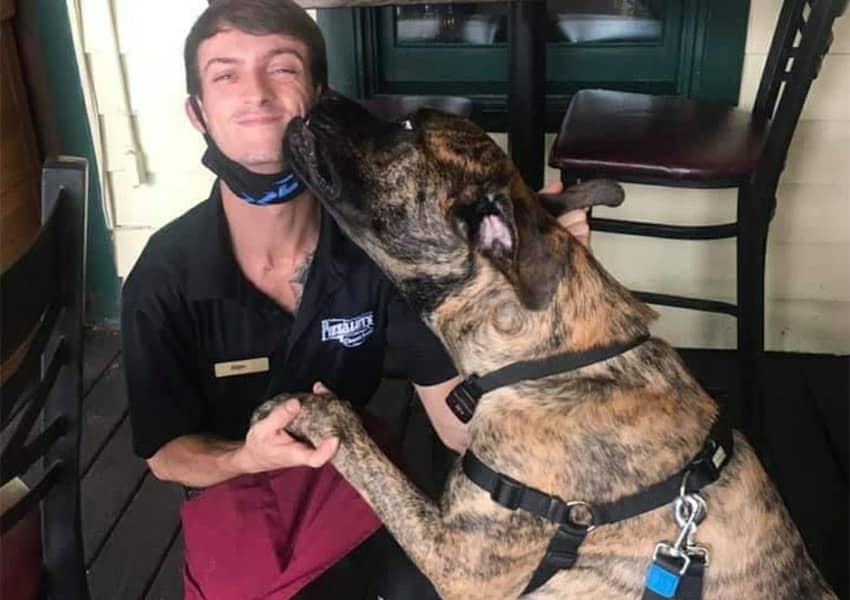 Italian food, old-world charm, and a short distance away from the historic St. George street! Pizzalley's Chianti Room serves flavorful Italian fare, including customizable pasta and brick oven pizza. Their dining deck provides a pet-friendly dining deck that often features live music performances. For a steal of a deal, head on over to Pizalley's during their happy hour specials, Monday through Friday from 3pm-6pm! You can get two-for-one on drinks and specials on pizzas!

A cool refreshing drink, fresh air, and an adorable pet at your feet brighten any day! So, head on over to Taberna de Caballo for some margaritas or sangria on their outdoor covered patio! This St. Augustine restaurant invites you to dine in an 18th-century styled Spanish tavern decorated with cozy and aesthetically pleasing pieces. Taberna de Caballo serves Spanish and Latin-inspired cuisine, including tacos, tapas, and Cubans!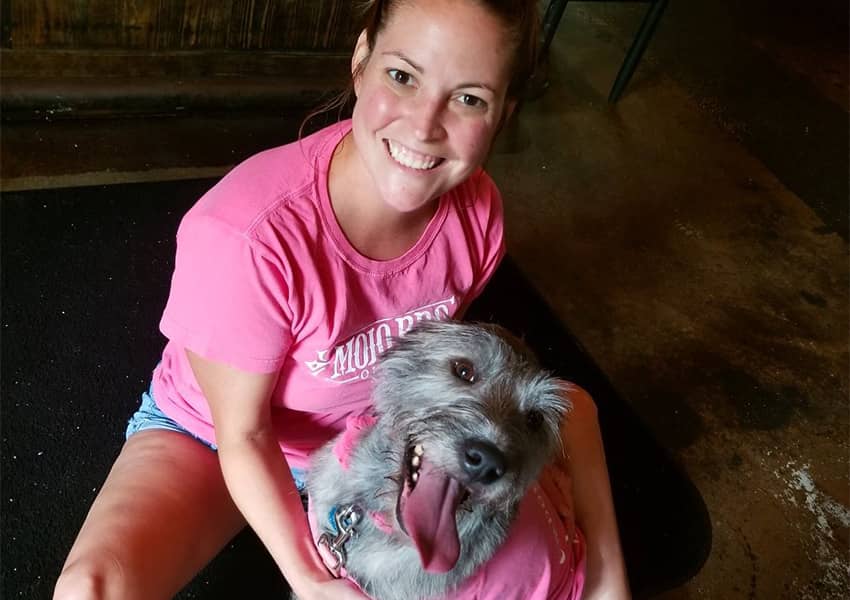 Fix your bbq cravings with a meal from Mojo Old City BBQ! They serve a variety of bbq goodies, ranging from Texas hot links to beef brisket. They also serve some classic Southern dishes like buttermilk fried chicken! You and your furry companion can enter bbq bliss at Mojo Old City's outdoor seating area and let the smells of smokey bbq waft through the fresh air!
Pet-Friendly Restaurants in St. Augustine & More!
Check out more pet-friendly restaurants in St. Augustine below:
Dine with your furry friend and share an experience over a delicious meal! These various pet-friendly restaurants in St. Augustine offer plenty of outdoor seating options perfect for your pet to spread out and stretch. To explore more of all that St. Augustine has to offer, make sure to follow our Instagram and Facebook! You can also subscribe above to stay up-to-date with all things happening in Jax and more!