If you're on the hunt for all the best sushi places in Jacksonville, then you're in the right place. Sushi is one of those dishes that is both delicious and fun to eat (hello chopsticks!) and also happens to be aesthetically pleasing and photogenic with its perfect plating. Not to mention that sushi is a well-rounded dish if you really think about it. You've got your starch, protein, and veggies all wrapped into one bite! What more could you ask for?
So, next time you find yourself craving some sushi, check out these best sushi restaurants in Jacksonville as voted by our Facebook Group!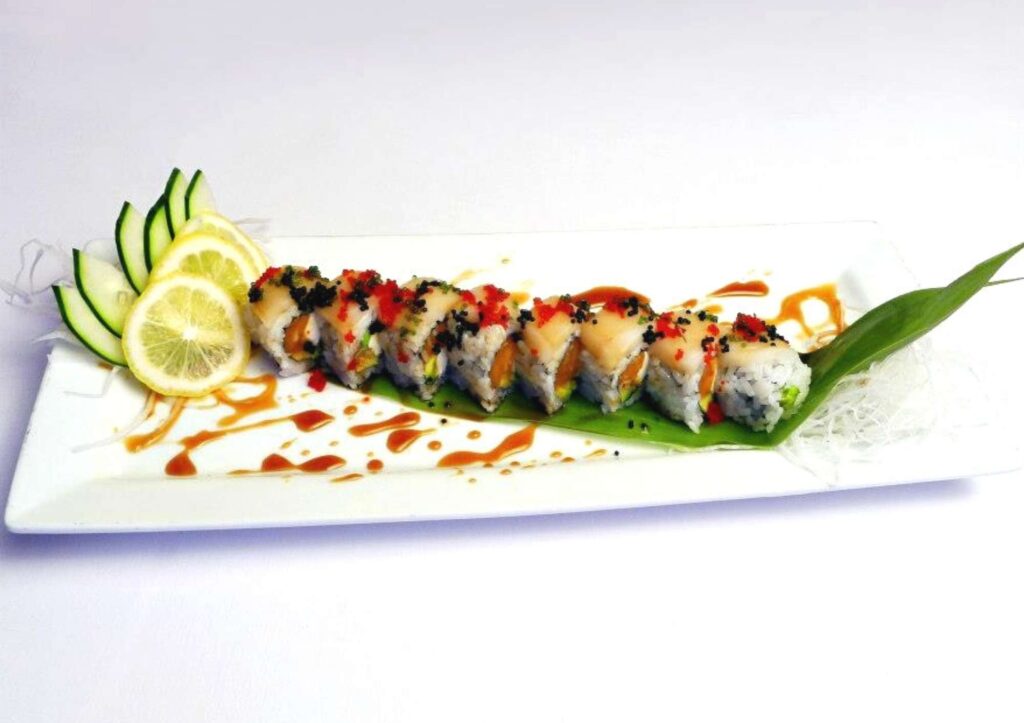 If you're in the mood for some all you can eat sushi freshly made to your order, then stop by Fuji Sushi San Marco! With plenty of sushi rolls to choose from and even a hibachi grill, there is truly something for everyone. Since this restaurant serves all you can eat sushi, Fuji Sushi is the perfect place to try new rolls and expand your sushi palate!
Monday-Thursday | 11:00am–3:30pm | 5:00pm-9:30pm
Friday-Saturday | 11:00am–3:30pm | 5:00pm-10:30pm
Sunday | Closed
📍 1950-1 San Marco Blvd Jacksonville, FL 32207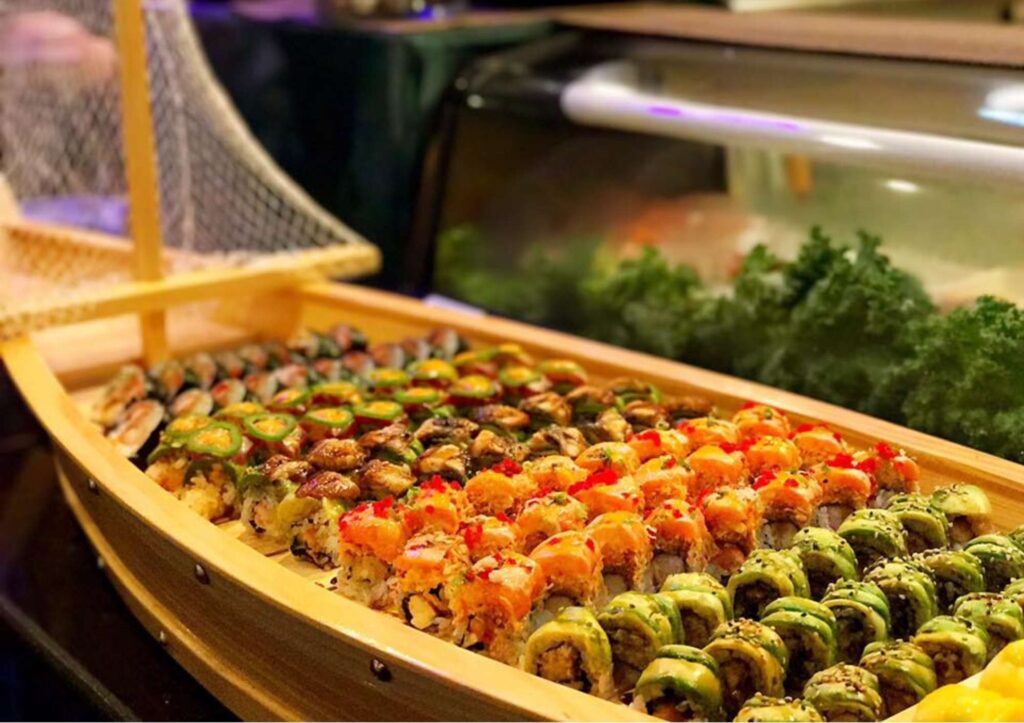 📷 Sushi Bear Jax - Facebook
This delicious sushi spot in Jacksonville offers a great restaurant interior and a fun sushi presentation. Sushi Bear Jax also serves a wide variety of authentic Japanese food if you're looking to change things up or feed your little ones. Their lunch special occurs 11:00am-3pm each day, so make your way over to Sushi Bear Jax to indulge in some tasty sushi!
Monday-Thursday | 11:00am–10:00pm
Friday-Saturday |  11:00am–11:00pm
Sunday | 12:00pm–10:00pm
📍 4530 Saint Johns Ave #9 Jacksonville, FL 32210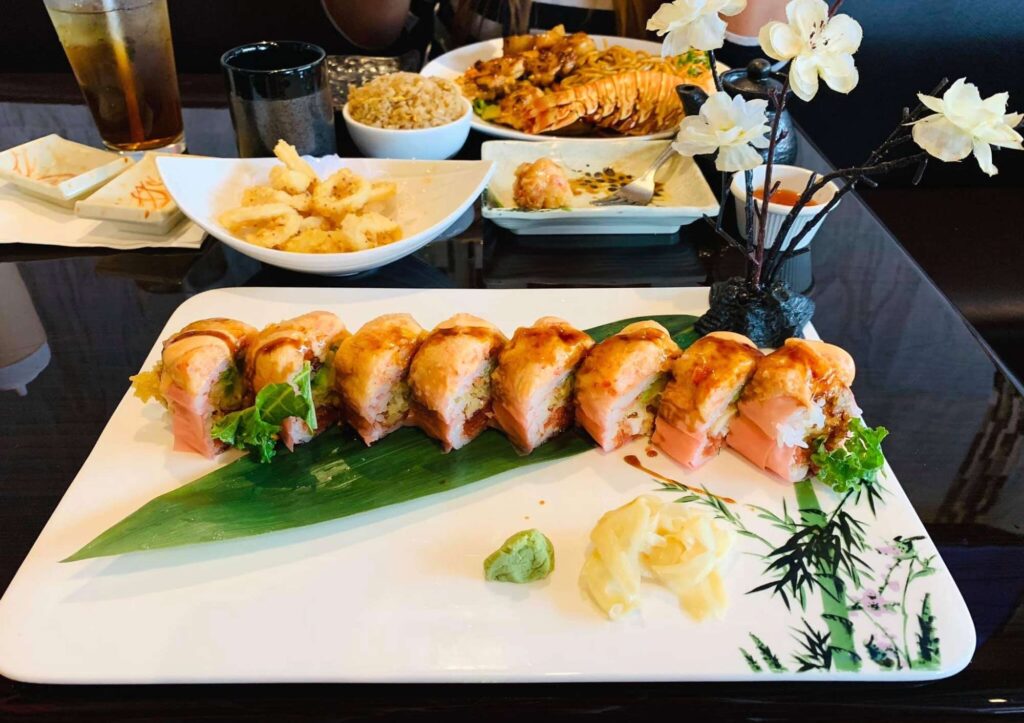 With high quality sushi, excellent service, and speedy takeout orders, Fancy Sushi is a great option for your next sushi night. All of their dishes are prepared each day with premium ingredients and plated beautifully! For all the boba tea lovers out there, Fancy Sushi even carries this delightful drink to accompany your sushi dinner.
Monday | Closed
Tuesday-Thursday | 11:00am–10:00pm
Friday |  11:00am–11:00pm
Saturday-Sunday | 12:00pm–10:00pm
📍7083 Collins Rd #102 Jacksonville, FL 32244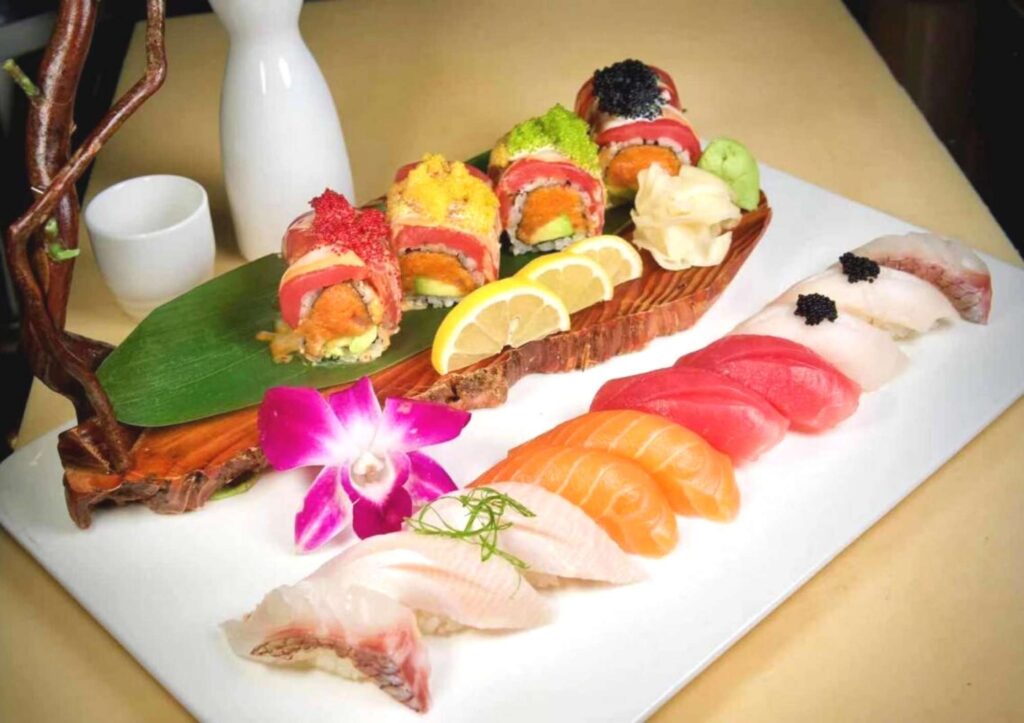 On top of their authentic Thai cuisine, Green Papaya serves a delicious assortment of sushi. So, if you want to treat your tastebuds to some yummy Thai food along with your rolls, this restaurant offers a sushi appetizer which comes with 5 pieces of the chef's choice. It's the perfect way to try it all or share with the table! 
Plus, they have 2 locations in Jacksonville, so there's really no excuse not to visit this restaurant for some delicious sushi!
Monday-Thursday | 11:00am–9:30pm
Friday-Saturday |  11:00am–10:30pm
Sunday | 12:00pm–9:30pm
📍 13141 City Station Dr #149 Jacksonville, FL 32218 
📍12675 Beach Boulevard Ste 306, Jacksonville, FL 32246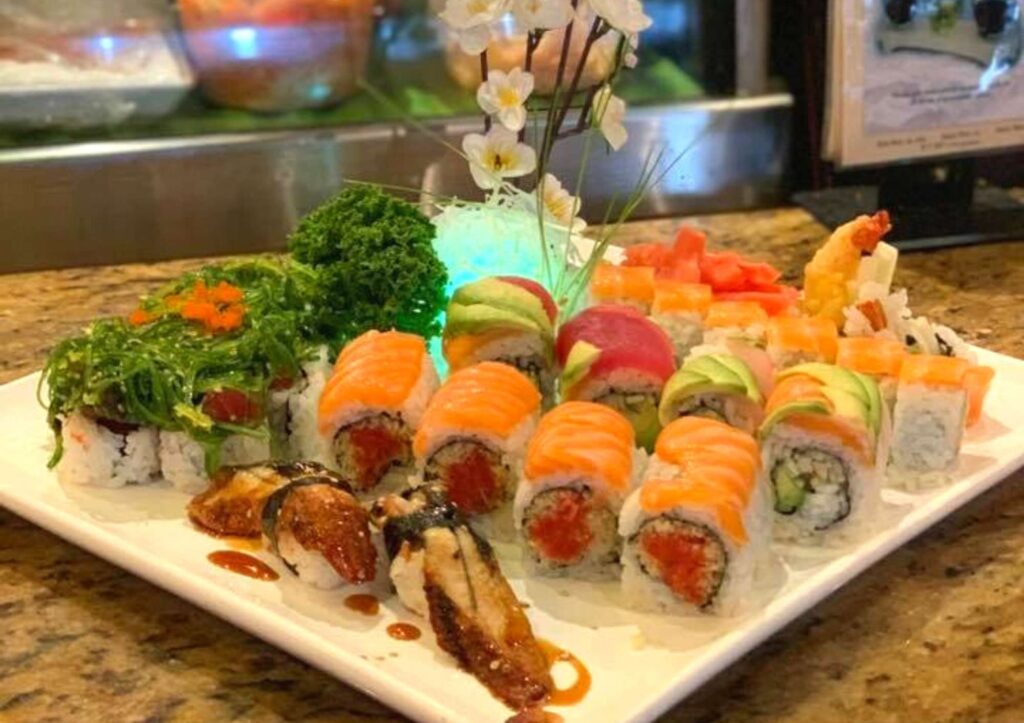 With tons fo rolls to choose from including the rotating weekly specials, you can't go wrong with a visit to Crazy Sushi in Jacksonville. Customers rave about the friendly atmosphere and fresh sushi at this little gem of a sushi restaurant, and for good reason!
Once you've got your fill of sushi, we recommend topping it off with some fried ice cream. Trust us, you'll be hooked! 
Monday-Sunday | 11:00am–10:00pm
📍4320 Deerwood Lake Pkwy. Suite #202 Jacksonville, FL 32216
Best Sushi in Jacksonville