Satisfy your hunger with a fresh seafood platter, hearty burger, or cheesy pizza by enjoying lunch in St. Augustine! Check out the various delicious dishes offered at these 6 amazing restaurants and discover your next must-try lunch spot!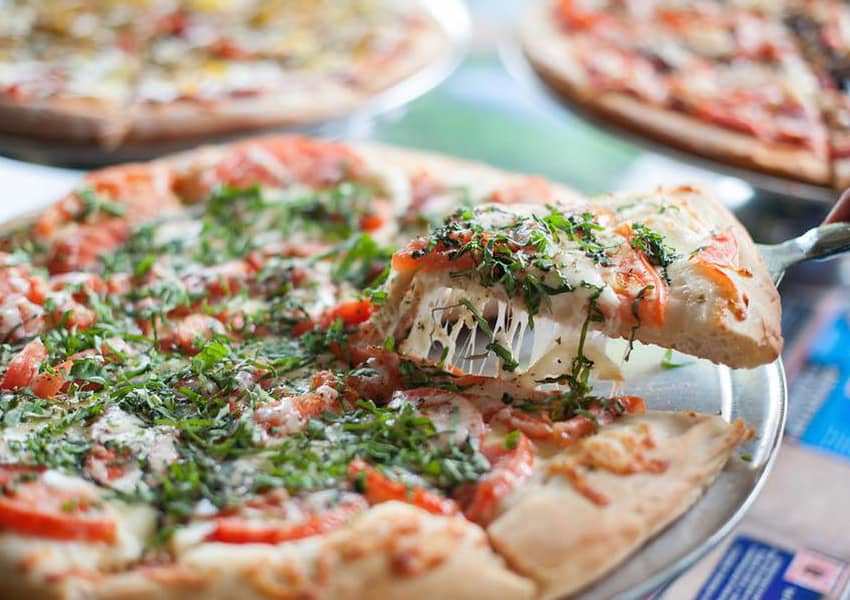 Enjoy a slice of Italy at Pizzalley's! This lunch spot offers true, time-tested Italian food simmering with aromatic herbs and spices. Their menu includes a variety of dishes, ranging from veggie pizzas to a parmesan veal entrée! All of their dishes consist of fresh, high-quality ingredients.
Some of their meals come with customizable options, offering different protein choices and dietary substitutes. You can find plenty of vegetarian-friendly dishes on their menu and gluten-free pizza dough!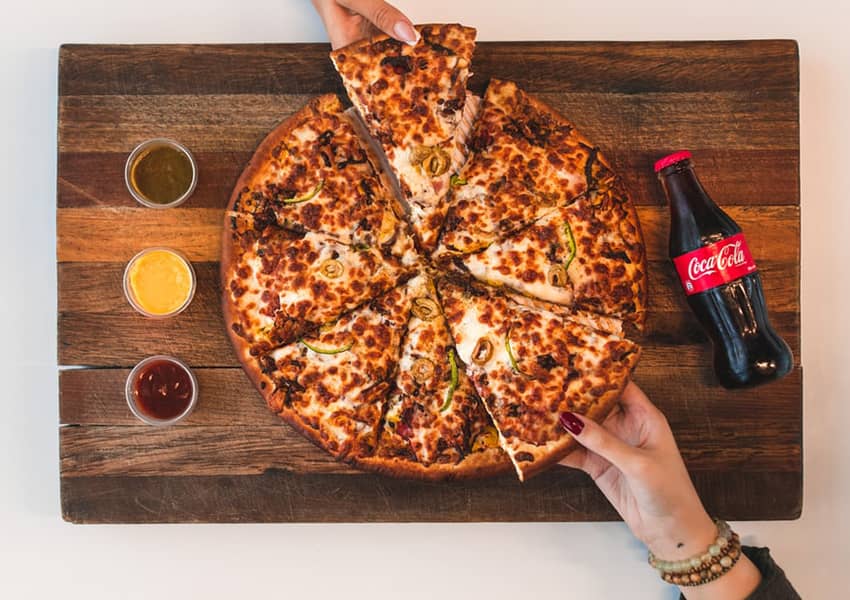 Pizza Time, another pizza hot spot in St. Augustine, offers authentic Italian pizza! They provide excellent service, fresh slices, and vegan/vegetarian-friendly options! Whether you like pepperoni polka-dotted pizzas or fresh salad pizzas, Pizza Time has got you covered. The next time you find yourself craving pizza for lunch in St. Augustine, head on over to Pizza Time for a good time!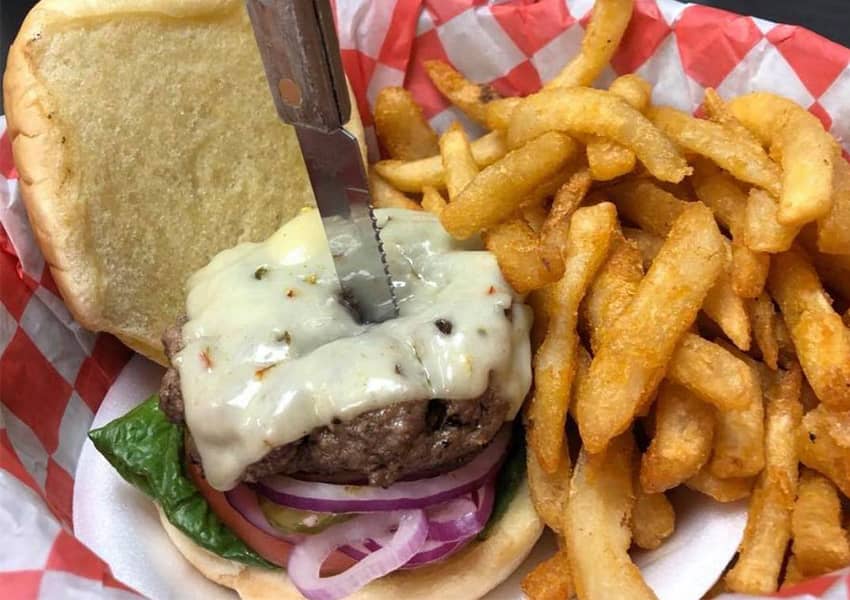 Sink your teeth into a juicy tender burger, made to perfection, at the Burger Bucket! This St. Augustine restaurant provides a lunch menu filled with American handheld classics like wings and burgers. They offer a variety of wing sauces, different types of burgers, and more. They even offer a veggie burger for our fellow plant-eaters out there!  
For a challenge or shareable menu selection, try their Kick the Bucket Challenge Burgers, which includes 4 burgers, 8 pieces of bacon, numerous layers of cheese, lettuce, tomatoes, onions, pickles, and 4 stacked buns, along with a couple of sides!

Explore a variety of Southern flavors at the Prohibition Kitchen! Their eclectic menu offers all sorts of dishes, ranging from poutine to lamb sandwiches! They offer dishes sizzling with seafood, veggies, pork, chicken, lamb, and more! They even offer a build your own burger and hand-spun milkshakes!
At the Prohibition Kitchen, you can expect a fresh lunch as their dishes get made fresh every day on site. Plus, they know how to make the dining experience an enjoyable one, as they often host live music and seasonal special events!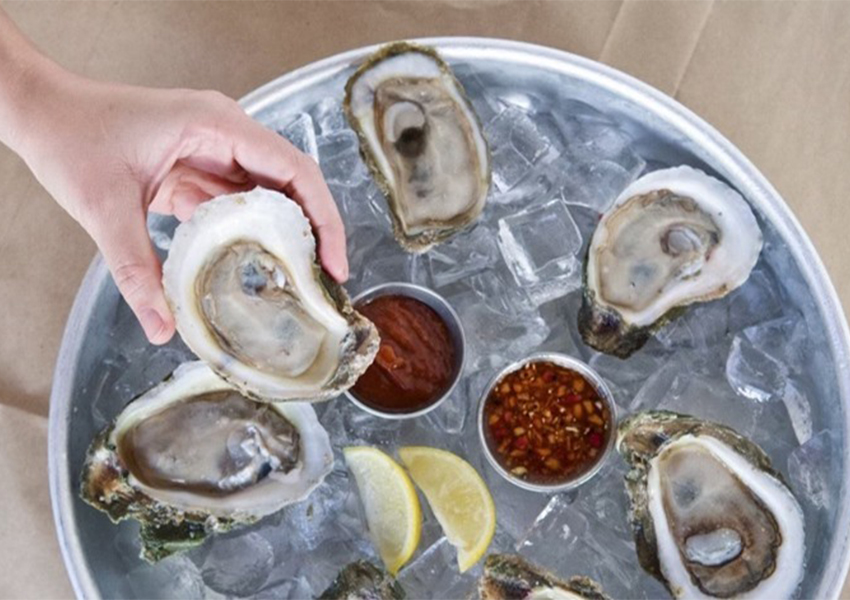 In honor and support of St. Augustine's fishing heritage, St. Augustine Seafood Company serves seafood dishes that will make you sail back for more! Their selection of seafood includes oysters, shrimp, freshly caught fish, and conch fritters. You can request to have your fish grilled, blackened, or fried, allowing you to help them create your ideal seafood special!
If you enjoy a sweet treat after lunch, St. Augustine Seafood Company offers some sugar-filled desserts. Their sweetened goodies, like their sea salt chocolate chip cookies, continue to emulate Florida and it's maritime history!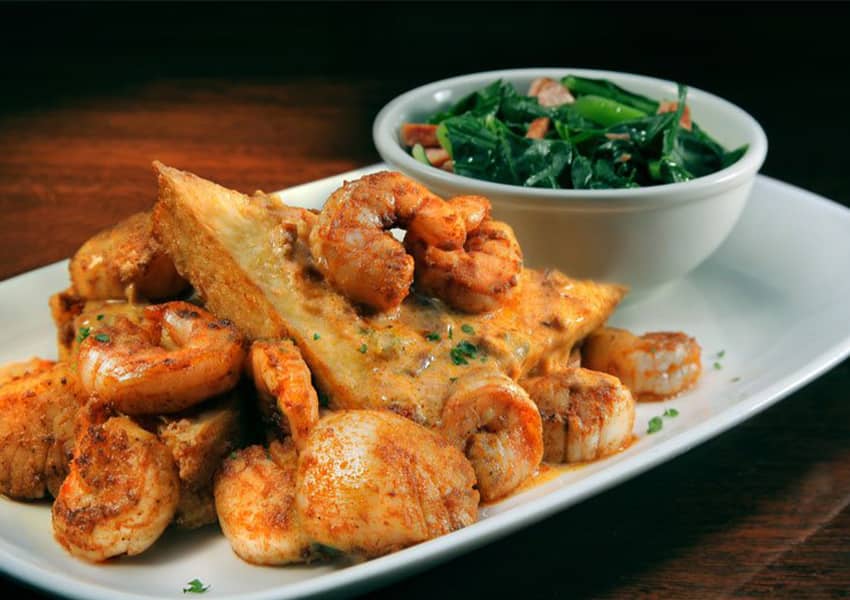 Out on the patio of Harry's Seafood Bar and Grille, you can experience a lunch that transports you to New Orleans! Harry's offers some more seafood options to enjoy for your lunch in St. Augustine, but they add on a New Orlean's twist. Their recipes overflow with spices and flavors that echo the flavorful tastes of New Orlean cuisine.
Some of their menu items include jambalaya, shrimp scampi, bourbon street salmon, and crawfish etouffee! They also host live music performances to really set the scene to match the vibes of New Orleans!
Lunch in St. Augustine & More!
The next time you find yourself craving lunch in St. Augustine, we hope that you will check out one of these 6 amazing restaurants. Each restaurant provides a unique dining experience and menu selection. To explore more places in St. Augustine and fun stuff to do in Jacksonville, make sure to follow us on Instagram  and Facebook!