Italian flavors and dishes overflow with favorite tastes and comfort classics that will warm anybody's heart. We've collected a list of 5 Italian restaurants in St. Augustine that offer authentic Italian fare and a range of traditional food filled with Italian love. From pizzas to gooey Alfredo pasta, these St. Augustine Italian restaurants have it all! Their dishes will transport you straight to Italy and treat your tastebuds to a delicious filling dish!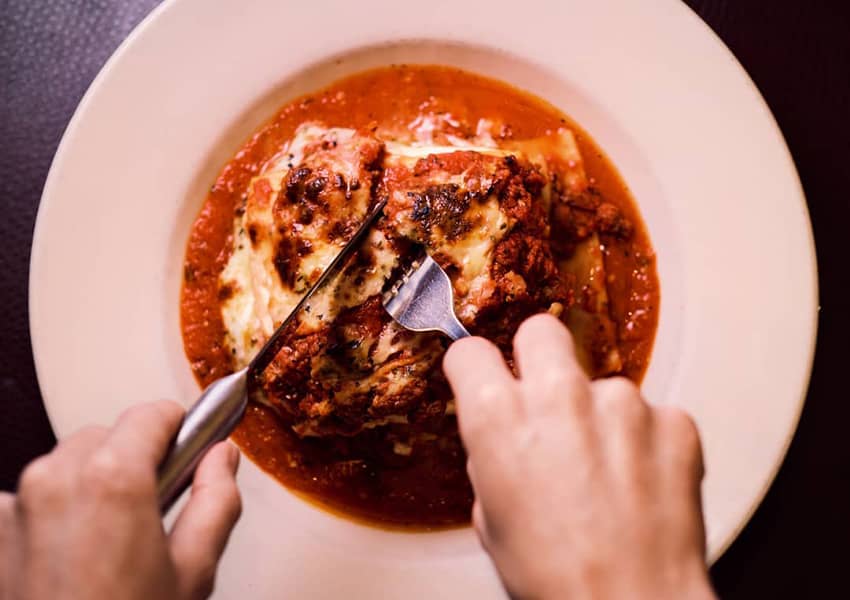 Brick oven pizza adorned with freshly prepared toppings and dishes filled with simmering herbs and spices await you at Pizzalley's Chianti Room! This St. Augustine Italian restaurant offers a dining experience that transports you straight to Italy. Their journey to Italy begins at their alleyway, which eventually greets you into a secluded courtyard and dining room. The adventure continues with a plate of one of their old country entrees, made from scratch, paired with an Italian wine from their extensive wine list.
Pizzalley's award-winning pizza, time-tested recipes, scratch-made dishes, and fresh ingredients provide a dining experience like no other! To top it all off, they hold recognitions for their impressive service and high-quality food!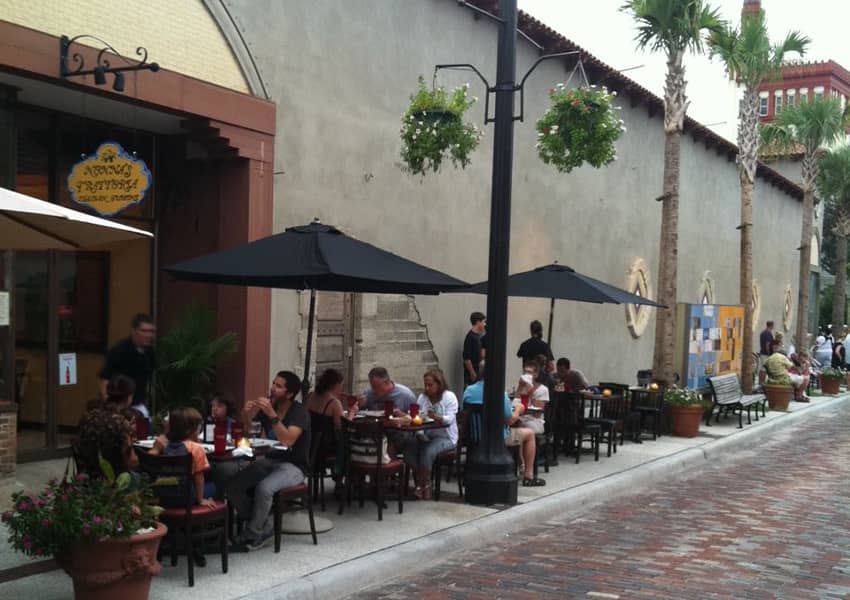 Treat your palate to the tastes of flavorful dishes enriched with aroma and crafted with pure love — just as Nonna would have done in the old country — at Nonna's Trattoria! Nonna's make their homemade sauces fresh daily. They source their ingredients from local farmer markets, ensuring that they serve you high-quality dishes. Plus, their chef has over 20 years of experience in fine dining cooking! At Nonna's, they make sure that you are in good hands!
Their menu offers a unique variety of dishes. Some of their chef specials include Chicken Marsala, Pasta Verona, Shrimp Scampi, and Florida Grouper Fillet. They've combined classic Italian dishes with some Floridian inspired dishes that ooze with Italian flavors. Plus, their outdoor seating mirror the experience of dining along the sidewalk of an Italian City!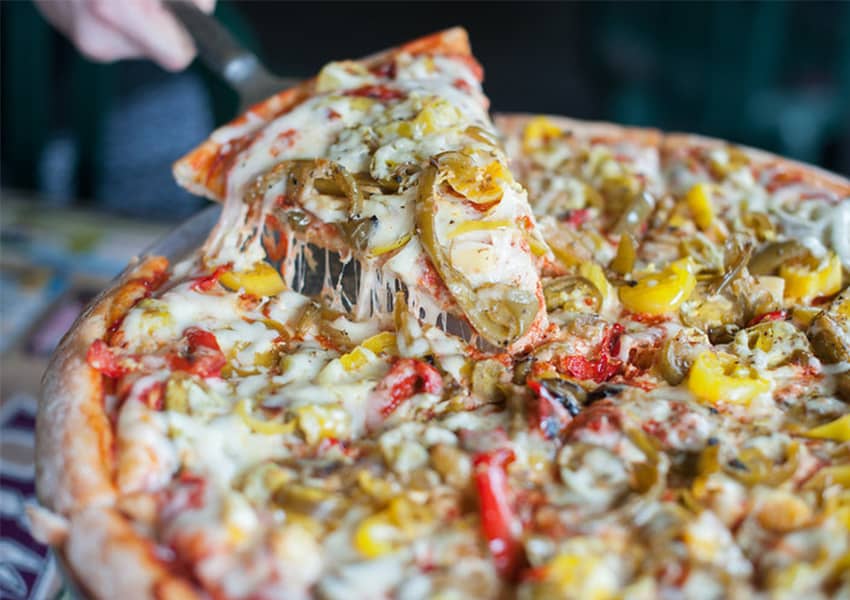 Wander down the historic St. George street and discover a little slice of Italy at Pizzalley's St. George's location! This location focuses on Pizzalley's award-winning pizzas, providing St. George street with a cute Italian pizzeria! From their brick walls to Italian-inspired decoration, Pizzalley's on St. George street offers a dining experience that transports you to Italy. Like many of the other St. Augustine Italian restaurants!  
Their pizza options allow you to choose from customizable slices and whole pies to gourmet pizzas curated by their professional staff! You can also enjoy wings and chicken tenders at this location! Plus, be sure to leave room for dessert, as they offer sweet treats ranging from homemade brownies to fried cheesecake.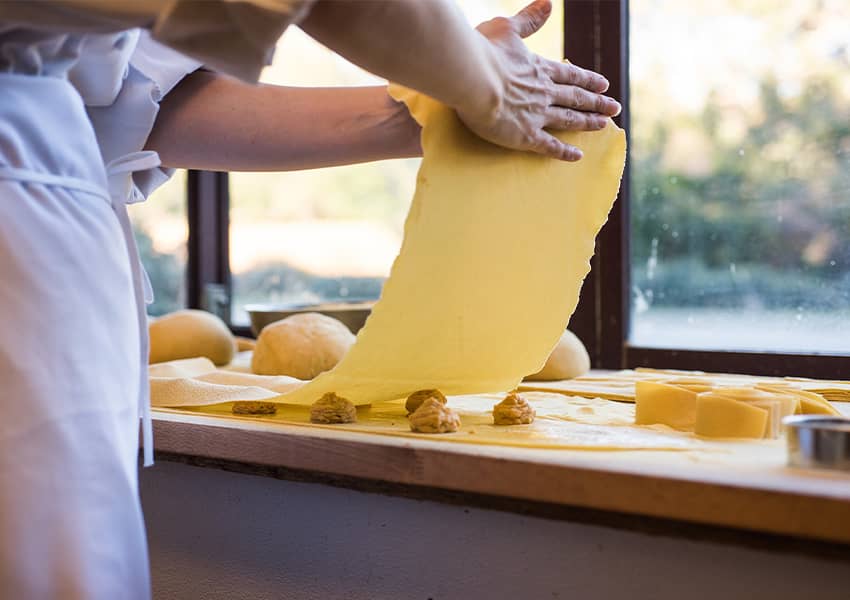 Explore the tastes of the Tuscan coast — without catching a flight — at Terra & Acqua! This St. Augustine Italian restaurant specializes exclusively in the flavors of the Tuscan coast. Their modern Italian dishes gift the St. Augustine community with the tastes of Tuscany, crafted at the hands of a Florence-native chef! Their menu offers charred octopus, grilled salmon, jumbo shrimp, pork shank, rib-eye, and many more, providing you with flavors from both the land and sea.  
To compliment your meal, Terra & Acqua offer cocktails, seasonal draft beer, and plenty of wine! Plus, you can enjoy a scenic view alongside your Italian meal on their patio! For a casual, modern, Italian dining experience, head on over to Terra & Acqua!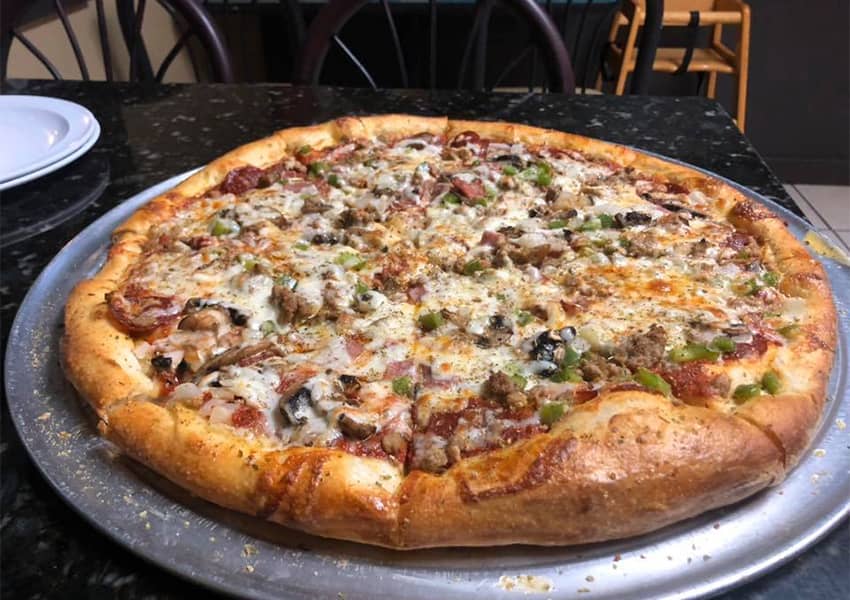 Pizza, subs, calzones, and other Italian comfort food crafted with fluffy dough from Vinny's Pizza will satisfy your hunger and fill your heart with warmth! This local, family-owned pizzeria offers plenty of doughlicious delights, ranging from their hand-tossed pizza to their garlic knots. They provide coupons on their website and serve free garlic knots with a purchase of any of their 18" pizzas, so you can enjoy special deals and tasty treats!  
 Alongside their dough-filled dishes, Vinny's also serves ravioli, stuffed pasta shells, gyros, wraps, and numerous subs to try! At Vinny's, they aim to provide authentic Italian cuisine and a comfortable dining experience.   
St. Augustine Italian Restaurants & More!
Immerse your tastebuds with the aromatic spices and flavors of Italian cuisine at these 5 St. Augustine Italian restaurants. They offer all kinds of Italian-inspired dishes, and each restaurant provides varying dining experiences!
You can discover more places to grab food in St. Augustine by following our Instagram and Facebook! Plus, you can subscribe above to stay in the know of all things happening in Jax and more!