For an action-packed day filled with food, drinks, entertainment, and more. Check out our list of the best things to do at Sparkman Wharf! This Channelside attraction offers so much to explore! That's why we at UNATION have gathered the best things to do. This will help you plan a perfect outing and get the most out of this amazing waterfront hot spot! 
Let's hop into the best things to do at Sparkman Wharf!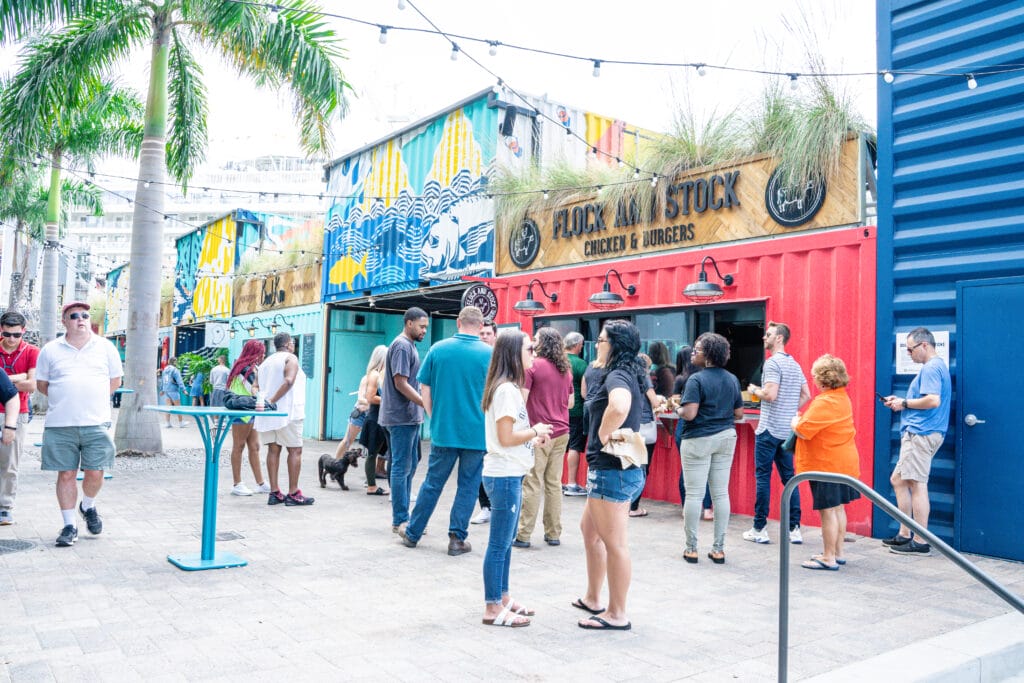 Fill your tum with delicious delicacies, ranging from tacos to ice cream! The cute storage units around Sparkman Wharf hosts a variety of local restaurants. They never fail to serve tasty treats. The various food stalls offer a wide range of eclectic dishes worth trying! Relish a fresh and healthy meal with a bowl from Naked Farmer, or get saucy with a bbq Texas-style brisket from Murph's Barbecue. They have a dish fit for everyone and any dietary needs!
• Naked Farmer
• Murph's Barbecue
• Dang Dude
• Flock and Stock
• Gallito
• Fit Bowl Co
• Jeni's Ice Cream 
• Wich, Please!
• Edison's Swigamajig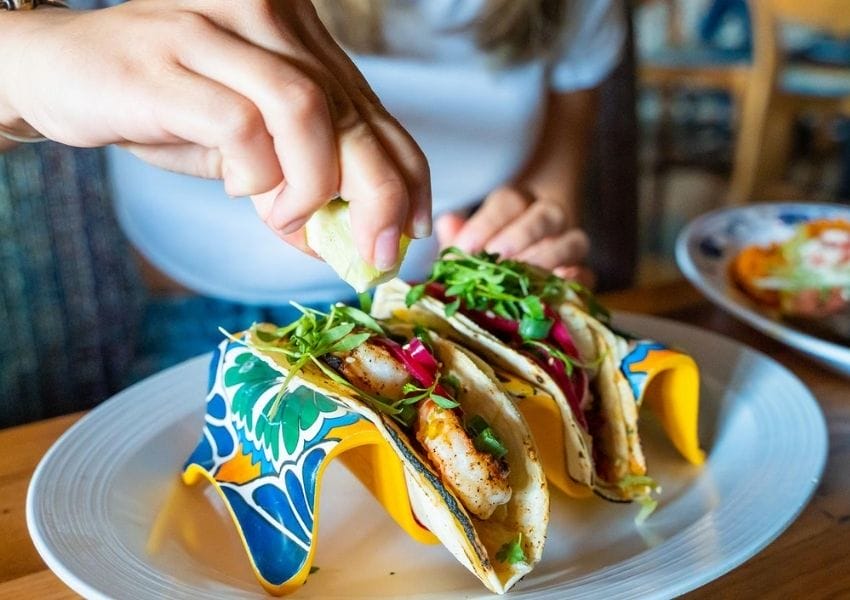 Prefer a more formal dining experience? Sparkman Wharf also offers sit-down restaurants! Enjoying a full dining experience includes waiting, a designated seat, and food. This all together forms a more enjoyable meal! Plus, these sit-down restaurants offer more options on their menus and longer hours.
• Jotoro
• Splitsville
• The Battery
• BugerFi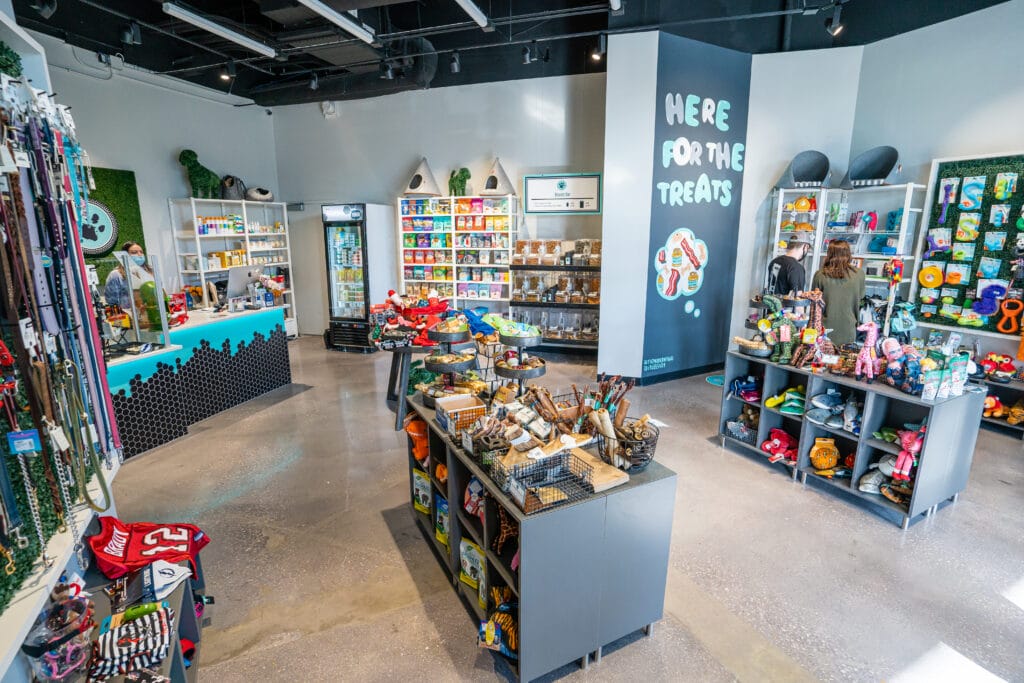 Treat yourself to a little bit of retail therapy by shopping at Sparkman Wharf! Currently, only two shops live on the wharf, but each still offers a fun shopping experience! Modern Paws reigns as one of the local pet stores in Tampa. They sell adorable pet clothes, toys, and all kinds of goodies to spoil your animal family member with.
The newest shop on the block, Joyful Notion, sells goodies for humans. This boutique and gift store offers an inventory full of treasures. It ranges from outfits to small house items.
Shopping at Sparkman's is a limit. But it still provides treats to splurge on and the same joy that arises with any shopping trip!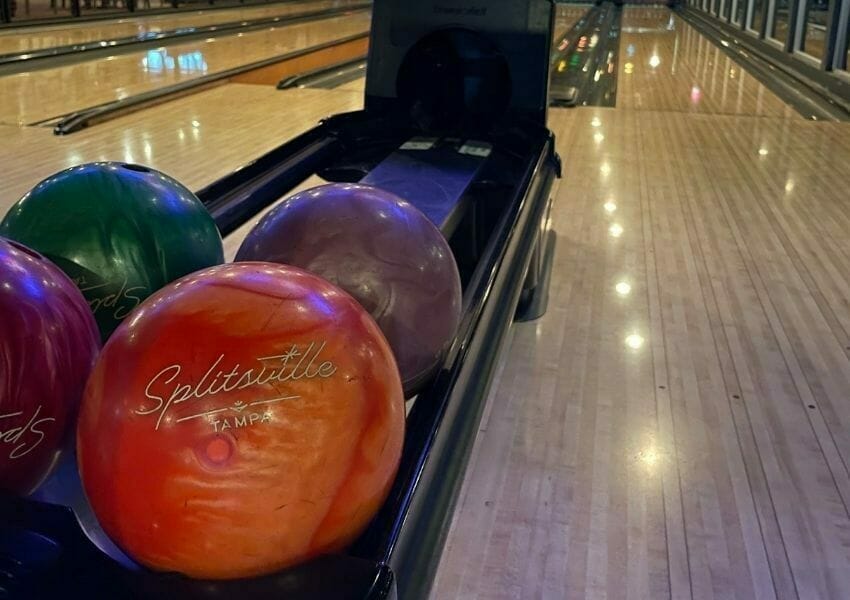 Have a bit of competitiveness in your soul? Go for a bowl! Hidden in the corner of Sparkman Wharf lives Splitsville! This fun and lively bowling alley offer an array of entertainment. Hit the lanes with your pals and fight for the highest score. Test more of your accuracy skills with a game of pool. Drink and dine in their dining space.
Enjoy more ball-rolling games with a bit of skeeball, and work out your arms with a game of ping pong! At Splitsville, there's never a dull moment!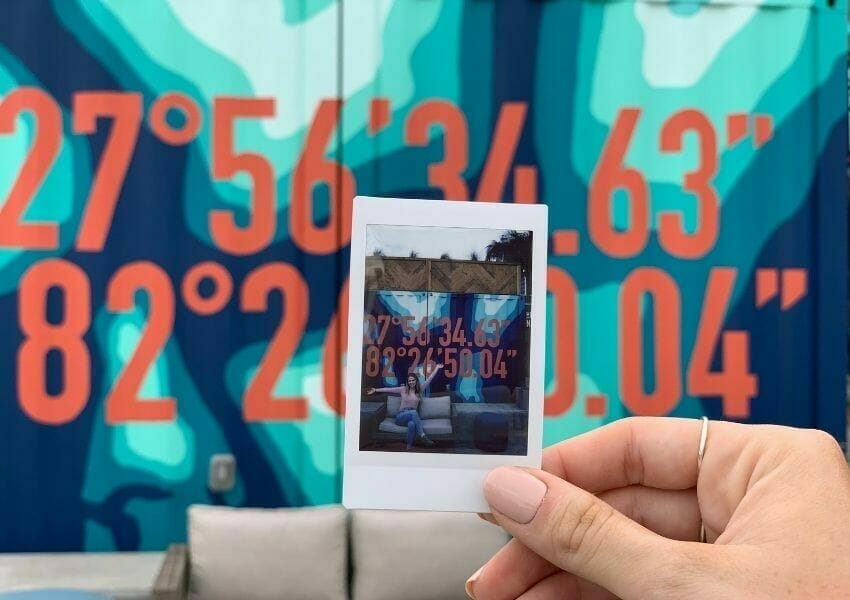 Say cheese because Sparkman Wharf has a bunch of cute photo-worthy spots! From art murals to giant neon signs, there are plenty of Instagrammable scenes to snap. Some of our favorite moments include the giant Tampa neon sign by the entrance. Posing in front of the paintings on the garage doors off to the side. And capturing aesthetic designs overflowing Sparkman Wharf.
Psst! Don't forget to tag us in any of your photos @stufftodointampabay on Instagram and Facebook!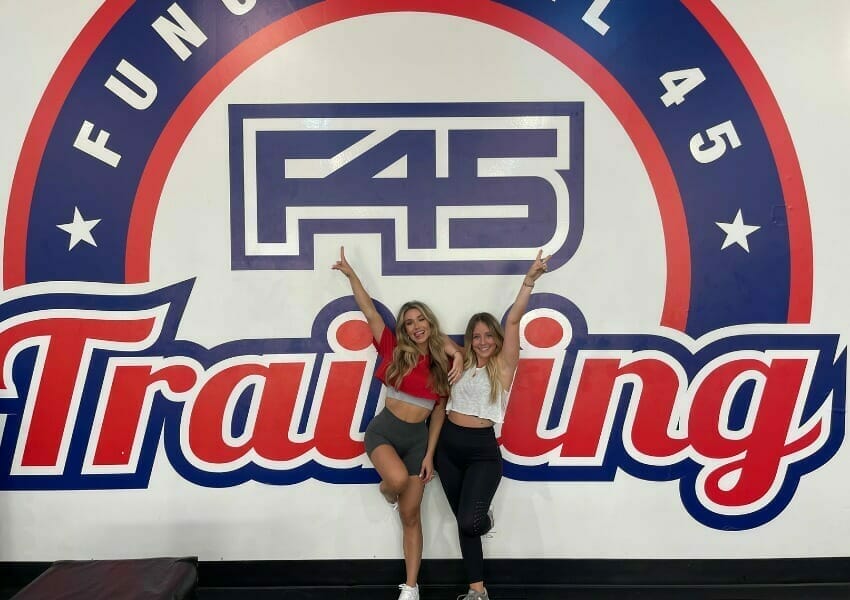 For a healthy burn and a good dose of sweat, sign up for a class at F45! This training gym host: Functional Hiit, Team Training, and their signature 45-minute workout. Each class includes a demo, warm-up, routine, and a high-five ending. Their trainers provide intense workouts and support you throughout the entire time.
Working out at Sparkman Wharf means that you get to catch a breath of fresh air after your class. Plus, there are plenty of places to grab an after-workout meal or drink!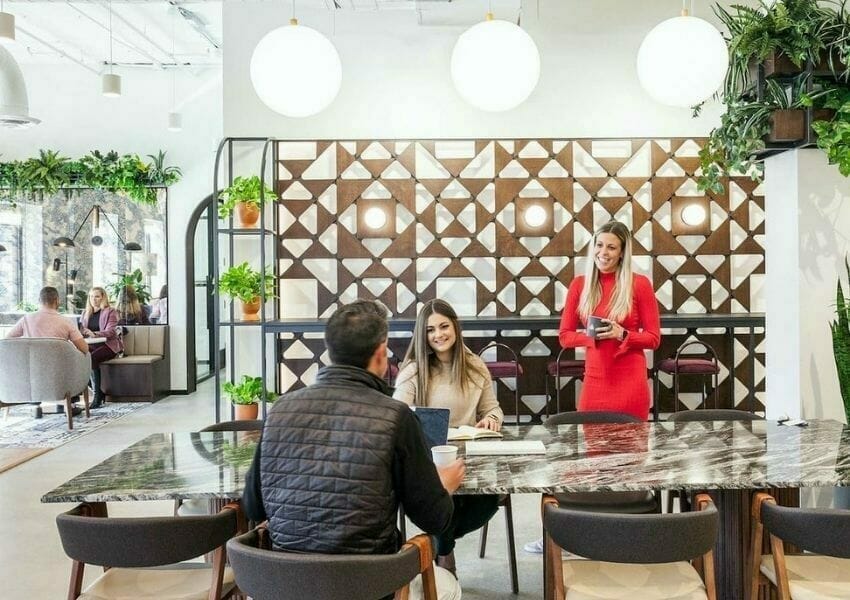 On top of providing a place for you to work your body, Sparkman Wharf also provides a place for you to get your done! Industrious offers a collaborative workspace that anyone can rent! From offices to conference rooms, an ideal place to unleash the workaholic side.
Each room comes equipped with the necessary equipment, wifi, and aesthetic interiors. Between their waterfront views and modern design features, they offer a lot of inspiration to motivate the grind.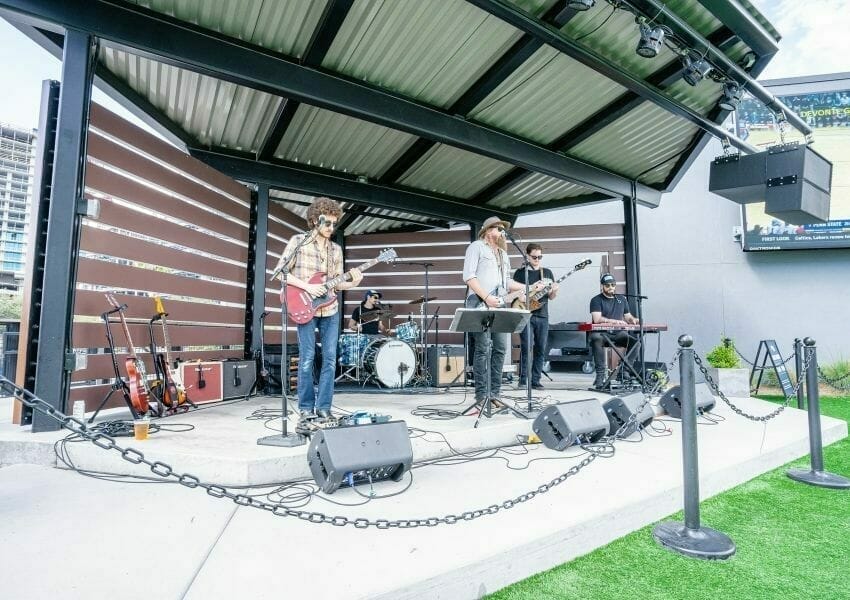 Tap your toes, bob your head, and shimmy away with the live music. The performances will be at Sparkman Wharf! Listening to live music is one of the best things to do at Sparkman Wharf. It requires minimal effort, and it exposes you to the local talent hidden within the city! Sit back in one of the loungers, or lay on the grass as you enjoy musical performances under the sky and stars!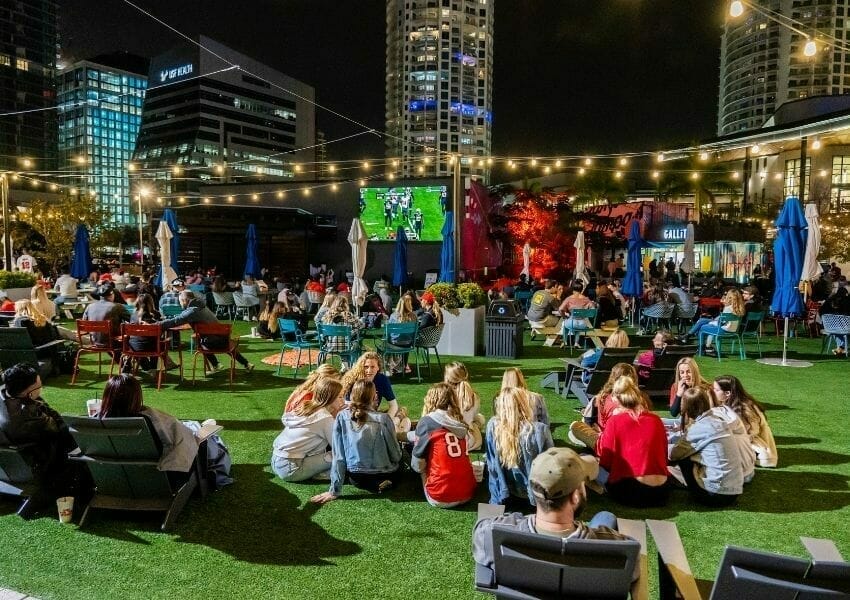 Attend a Sports Watch Party
After winning the Superbowl and back-to-back Stanley Cups, it's safe to say that Tampa's growing into a big sports community! Sparkman Wharf's watch parties have flourished into a major must-go event with the excitement of watching and supporting games.
The community vibe and entertainment from attending a sports watch party at the wharf make it one of the best things to do at Sparkman Wharf… and Tampa in general! Watch parties bring the community together and enhance the pride of locals. If you get a chance to go to one of these sports watch parties at Sparkman's, we recommend you go. You can enjoy free sports viewing, delicious food, and refreshing drinks!
Best Things to Do at Sparkman Wharf & More!
Sparkman Wharf provides endless amounts of places and activities to explore. But if you want to make the most out of it, these are the 10 best things to do at Sparkman Wharf! Eat, drink, work, play, and do so much more at this one hot spot that has it all!
For more ideas of things to do in and around Tampa, make sure to check out our Facebook, Instagram, TikTok, and Youtube!