Fun doesn't always come at a price, which we learned when hitting the city on a budget. We've scouted all the fun and free things to do in Jacksonville in order to prepare the ultimate list of penny-pinching activities that don't skimp on the excitement.
So, feel free to leave your wallet at home because these free activities in Jacksonville are going to have you feeling like a million bucks on a dime-a-dozen.  
Also, don't forget to follow Stuff to Do Jacksonville on Facebook, Instagram, Twitter, Pinterest, and TikTok for the latest updates on new events and businesses all around town!
The Best Free Things to Do in Jacksonville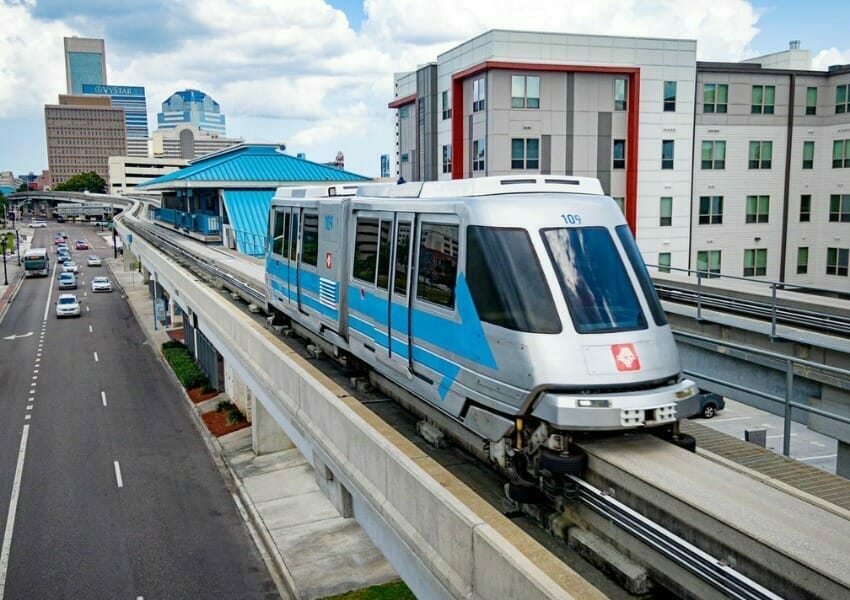 1. Get a bird's eye view of the city
See the city from all new heights on the Jacksonville Skyway! A complimentary public transit system, the Skyway circles the city on a 2.5-mile-long elevated monorail system. Glide about the busy streets of Downtown, cross the St. Johns River and head to Kings Avenue on the Southbank. There are five stations so you can get off near some activities around the city for a day filled with cost-free adventure.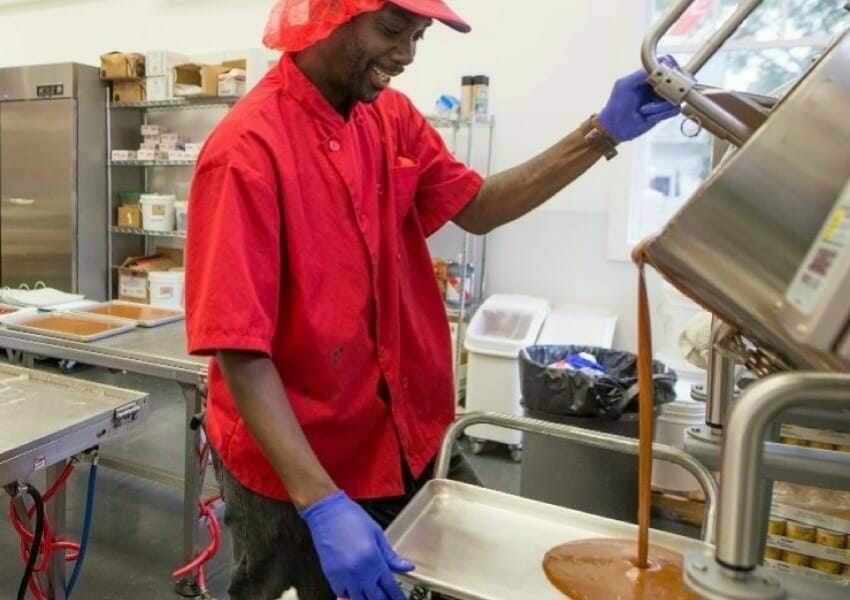 📷 Sweet Pete's Candy Shop -- Facebook
2. Head to Sweet Pete's and watch the candy being made
It might be a double-edged sword to view the candy being made at Sweet Pete and not try any! At their store, you can wander through two stories of delicious candy and catch a glimpse of some of their specialty items being made. Nearly 23,000 sq. ft. of the store, this emporium of sweet delights is magical to explore (although you might have to cave and get a few pieces!).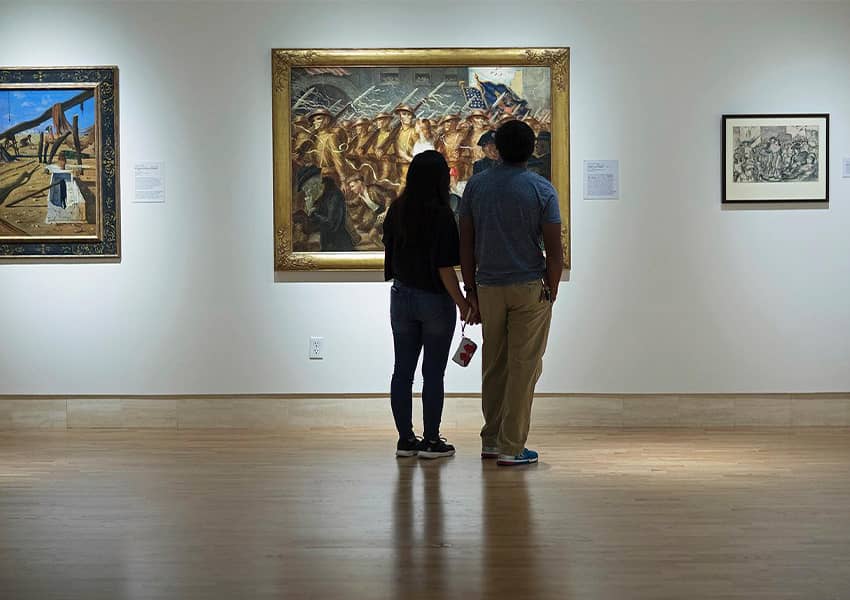 3. Expand your horizons at a museum
Around the city, there are beautiful museums that are always free or free on certain days of the week! If you're downtown on a Tuesday, Friday, or the first and third Saturdays of each month from 11AM–4PM, swing by the Cummer Museum for a tour through their art and history exhibits, science and art center, and then their stunning waterside gardens! Admission is always free on these dates but also be sure to check their calendar for any additional free events and activities to make the most of your day!
If you find yourself at the beach, head over to the Beaches Museum & History Park! A combination of historical artifacts local to the beaches, historic homes, and local art–this little museum makes for a fun and educational exploration of the area!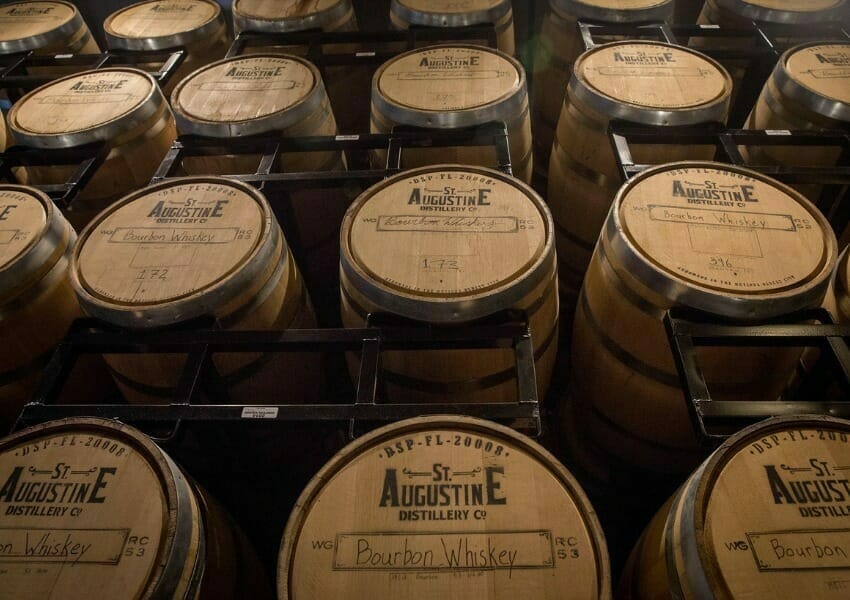 📷 St. Augustine Distillery -- Facebook
4. Elevate your taste buds
There are so many free places that offer tastings around town it's a great (and cheap!) way to get to know the city via its flavor! Try a free wine tasting at San Sebastian Winery and free liquor tastings at the City Gate Distillery and Saint Augustine Distillery. While you don't have to buy a bottle, it's always encouraged, and if you enjoy it, it's usually cheaper to get it from the source than from the store!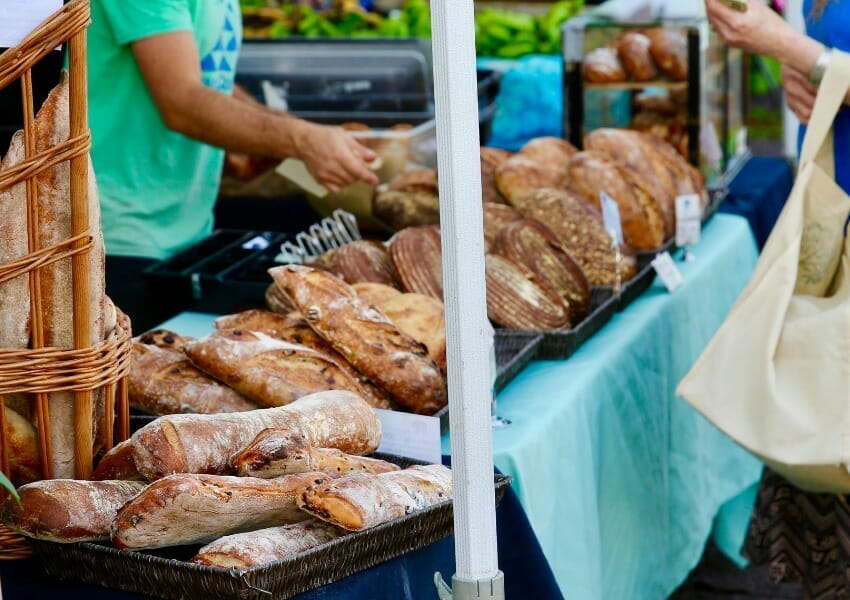 There are weekend markets all over the city that are free to attend and usually have live music and art as well as vendors. It's a great opportunity to window shop, try some free samples of local artisan foods, and enjoy some live music from local bands.
We love the Riverside Arts Market for how big it is and the chance to hear music right on the water underneath the Fuller Warren Bridge every Saturday.
The Beaches Go Green Market always has a fantastic variety of goods every Saturday in Neptune Beach and is great for hitting up in the morning before heading to the beach for a full day of free fun!
In St. Augustine, the Amphitheater Farmer's Market is beautifully nestled between the outdoor concert venue and the Anastasia State Park. On Wednesdays, you can also see the St. Augustine Beach Farmer's Market!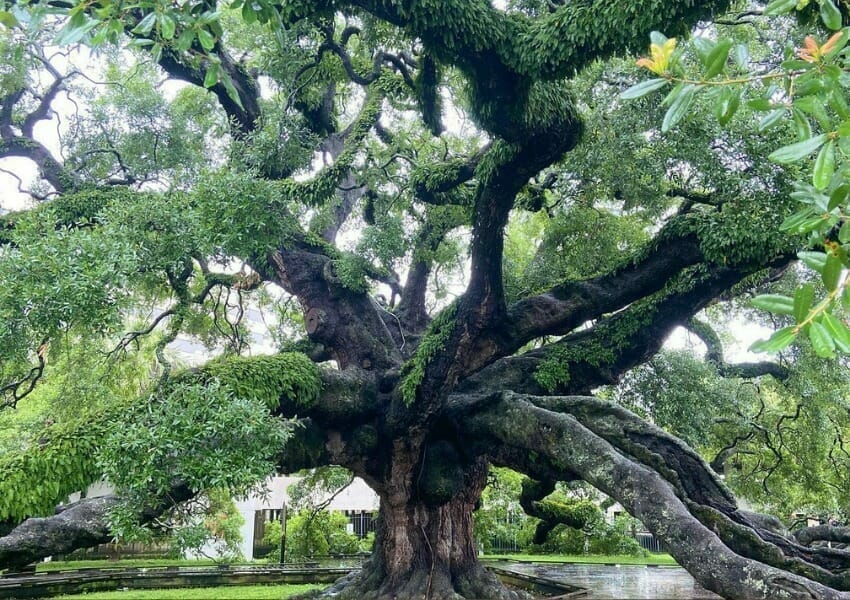 6. Explore the great outdoors
There are so many breathtaking natural places to see for free in and around Jacksonville, it's hard to list them all. One of our favorites is Jacksonville Arboretum & Gardens, which is a nice, easy wooded hike that is well maintained and even features a manicured lake in the middle of the park.
Treaty Oak Park is a little park in Jessie Ball duPont that features the most picturesque octopus-like Southern Live Oak in Jacksonville! It is estimated to be over 250 years old–and maybe the oldest recorded living thing in the city, predating the founding of Jacksonville! It is the perfect place to gram some insta-worthy pictures or have a picnic by. Many people get married by Treaty Oak because it's supposed to have good luck for new couples.
Feel like a rouge Spanish explorer at Castaway Island Preserve! Located by the Intracoastal Waterway, this marshy wetland is a true Florida vista. A brimming marsh ecosystem, Castaway Island is perfect for spotting birds and other local wildlife creatures. Visitors can stroll along the wooden boardwalk or get a scenic view from the observation platform.
If you have a good bike, try hitting up the Baldwin Trail! This abandoned-rail-trail-turned-greenway features a 100-foot-wide paved "linear park" approximately 14.5 miles from Imeson Road to Jacksonville. The trail passes through rural areas, and visitors will see plenty of nature and farmland along the way! It's great for bikers, hikers, and roller-bladers to cruise on due to its smooth, flat surface.,
Take a tour to the Kingsley Plantation, located along Fort George River on Fort George Island. Admission is always free to explore the grounds, which includes slave quarters, a barn, a beautiful waterfront property, an expansive plantation house, and an interpretive garden. Visitors can also listen for free the audio tour until 3:30PM, and open house tours are only available during weekends.
Featured Blogs of the Week