Nobody celebrates America's Independence Day like Jacksonville! When the weather is hot and the grills are hotter, we like to pull out all the bells and whistles to make sure the fourth blasts off. With most events being canceled last year, this year is going to go off with a bang and we've curated a list of all the hottest spots to catch the show and fun things to do to help you celebrate being an American. So, if you're itchin' for a serious patriotic party, check out amazing things to do for the 4th of July in Jacksonville and let your freedom flag fly high.
Also, don't forget to follow us on Facebook, Instagram, Twitter, Pinterest, and TikTok for the latest updates on new events and businesses all around Jacksonville!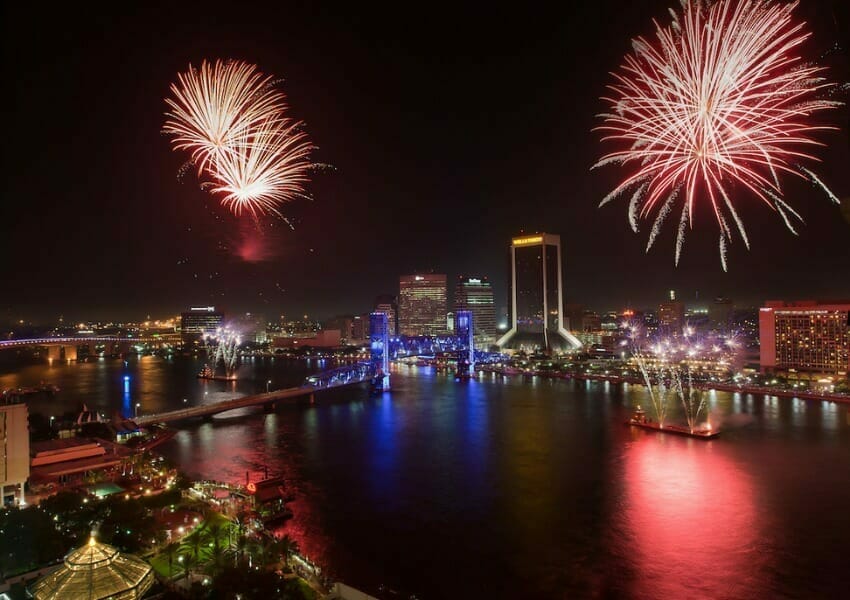 Fireworks are back! Jacksonville's 4th of July Fireworks Celebration is the city's most spectacular way to to rock the red, white and blue. With multiple locations around the city, there will be plenty of places to set up camp and catch the show.
If you happen to head to the urban core, you'll also be treated to a free concert, family fun zone, food trucks and bars with fireworks viewing along the North and South banks of the St. Johns River.
Event Details
🗓 JUL 4 | 5PM–10:45PM (FIREWORKS AT 9:45PM)
Locations in Jacksonville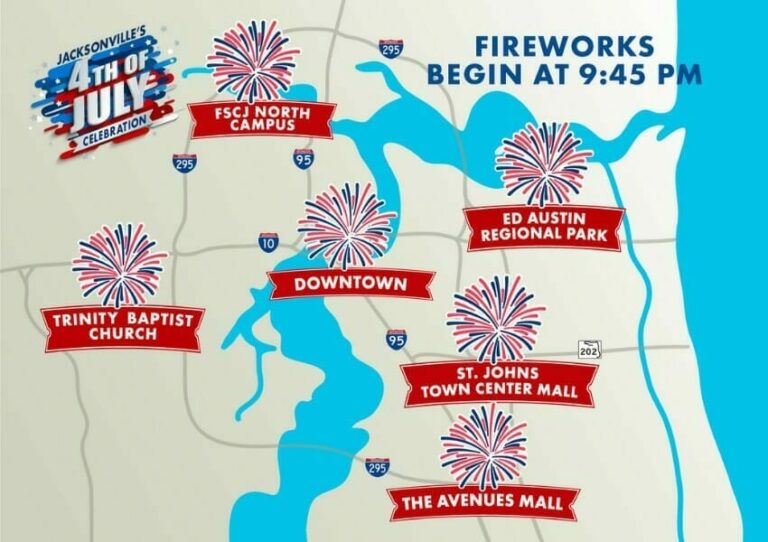 ✨Downtown Jacksonville
✨St. Johns Town Center
✨FSCJ North Campus
✨The Avenues Mall
✨Trinity Baptist Church
✨Ed Austin Regional Park
Bring out the lawn chairs and blankets but skip the snacks because this event has got you covered! At Food Trucks and Fireworks you'll have a great spot for the show and plenty of Jacksonville's best trucks to keep the grub coming.
Event Details
🗓 JUL 4 | 7:30PM–9:30PM
📍Russell Baptist Church
2299 Sandridge Rd, Green Cove Springs, Florida, 32043
The gang's all here!
Hit the beach with your buds on the fourth and party like a true Jacksonville native. Be sure and bring your bike, then head downn First Street to celebrate on two wheels with the community. An annual tradition, hundreds of party-goers ride up and down First Street on the fourth with flags flying and music blaring. This grassroots, fly-by-the-seat-of-your-bike event only happens once a year and should not be missed.
Be sure and grab a Rocket Bomb drink at Ginger's Place afterward, it's the only thing that hits the spot after a long ride.
When it gets dark, head to the beach with a towel and catch Jacksonville Beach's fireworks show over the ocean. Fired off at the pier, it's a spectacular way to end the day seaside.
Event Details
🗓 JUL 4 | Fireworks @ 9PM
📍 Jacksonville Beach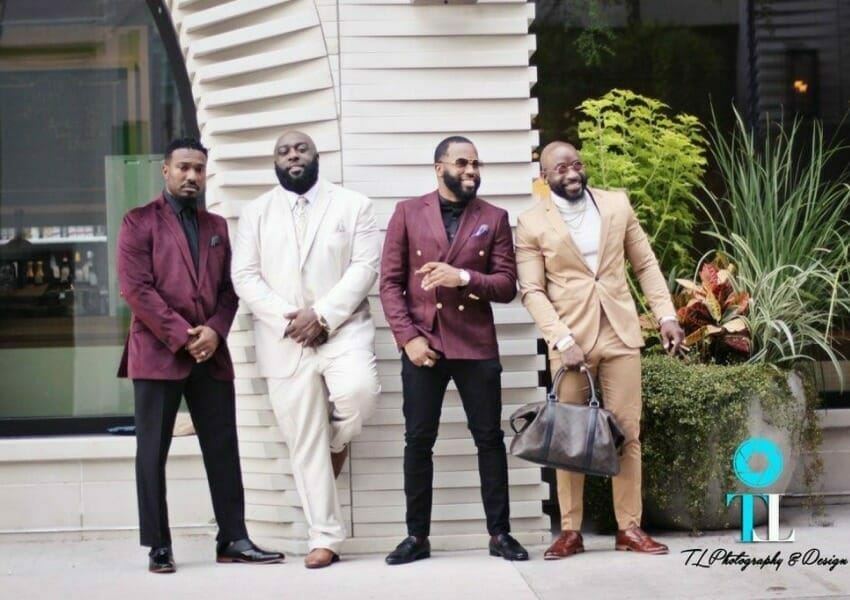 Skip the red and blue for this 4th of July party because it is rock is going to be a white-tie affair. Celebrate Independence Day with drink specials, local DJ, AADJs, and the band Tru Gentlemen. Free food will also be available while it lasts!
Event Details
🗓 JUL 4 | 4PM–9PM
📍 ELITE 65
3000 Dunn Avenue
St. Augustine will be hosting a fireworks display over the Matanzas river with a free 2-hour concert Plaza de la Constitucion before the show. If you've never experienced spectacular explosions over the historic bayfront and the Castillo de San Marcos, it's a sight to see! 
Event Details
🗓 JUL 4 | 6M–11PM
📍 1 S Castillo Dr, St. Augustine, FL 32084
Head to Ginnie Springs on Saturday, July 3, for their annual 4th of July firework show and live music by Jamie Davis Band! Fireworks will begin 30 minutes after sunset so make sure to get there at a good time to get a good spot! If you enter the park on a day admission pass, you can stay for the firework show but must depart once display is over. There are camping options too if you would rather stay on site afterwards! 
Fill out the waiver online to save time in line when you arrive!
Event Details
🗓 JUL 3 | 30 min before sunset
📍 7300 NE Ginnie Springs Rd,  High Springs, FL 32643
More Things to do for the 4th of July in Jacksonville
Want to keep celebrating America's B-Day?
There are so many beautiful springs, trails, beaches, parks, and more near Jacksonville that you can check out this Fourth of July! If you want to do something adventurous, check out these guides on taking your weekend to the next level!