One of the best parts of living in Jacksonville is getting to enjoy the warm weather and beautiful views. Luckily for us, the waterfront dining opportunities in Jacksonville are bursting! From ocean views to the vast intracoastal, get ready to enjoy delicious food alongside beautiful views at these waterfront restaurants.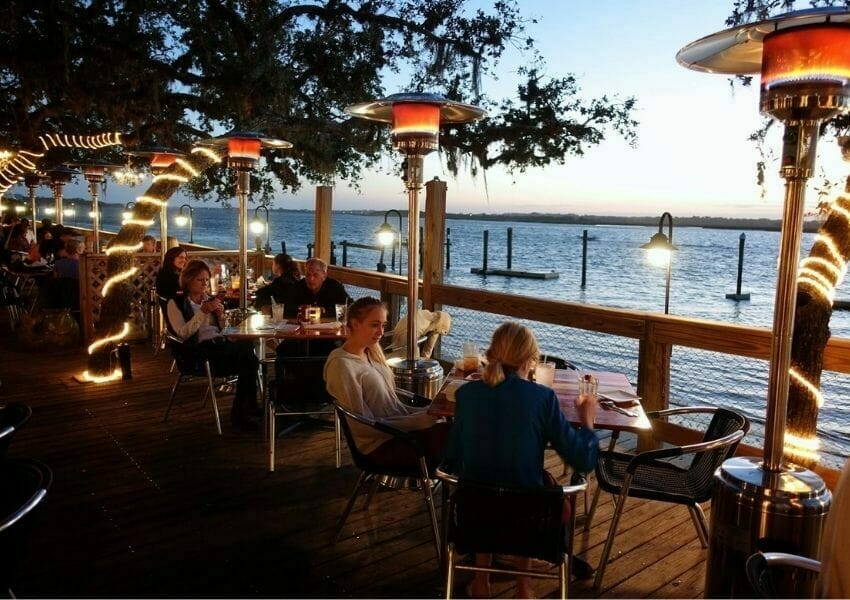 If you're looking for dining with a view then Cap's is the place for you. Head south on A1A and get ready to take in the view. With a gorgeous dock on the Intracoastal, take in the fresh air and delicious entrees from fresh seafood paella to crab cakes and jambalaya, there's something for everyone at Cap's On The Water. While they're open for both lunch and dinner, we suggest heading down to catch the sunset for one of the best views in town. 
Monday-Thursday | 4:00pm–9:00pm
Friday |  4:00pm–10:00pm
Saturday | 11:30am–10:00pm
Sunday | 11:30am–9:00pm
📍 4325 Myrtle St, St. Augustine, FL 32084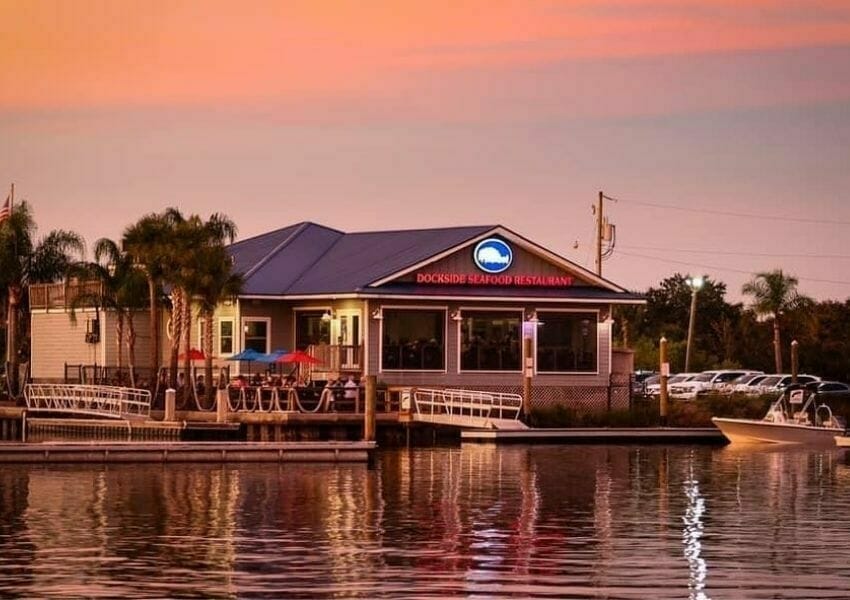 Located on 2nd Street, this local favorite is nestled along the edge of the Jacksonville Beach Boat ramp providing lively views of the marsh and boating scene. Dockside Seafood works with local fishermen to provide only the finest seafood in a casual setting with amazing views. Be sure to swing by the next time you're searching for quick and causal waterfront dining!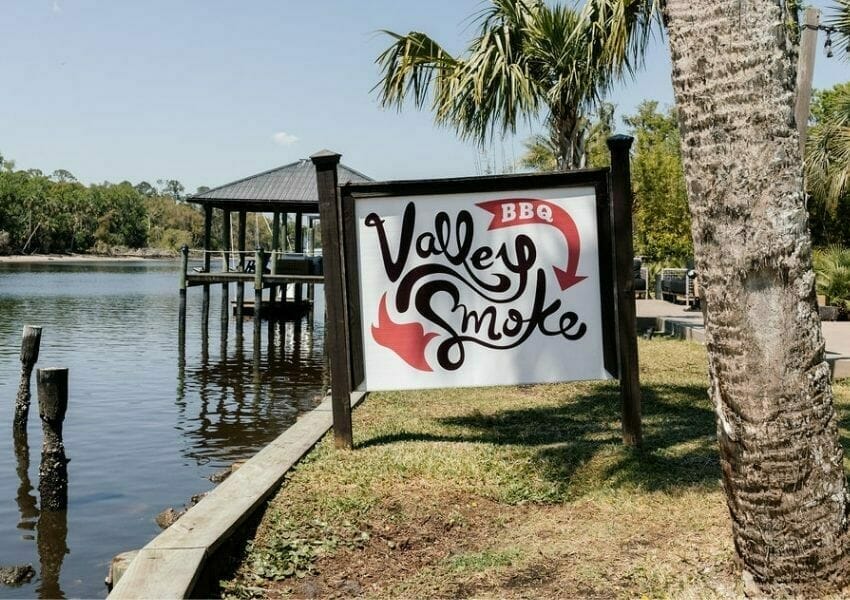 While most people associate waterfront dining with seafood, Valley Smoke decided to take a different approach. While you can still find delicious seafood dishes on this menu, Valley Smoke is better known for their mouth watering slow-smoked barbecue and Southern-inspired dishes. Kick back and relax with a speciality crafted cocktail and a true Southern meal as you look out over the Intracoastal waterway. It doesn't get much better than this. Not sure what to try? We recommend ordering a plate of their crispy fried green tomatoes and Southern chicken fry. We promise you won't be disappointed! 
Monday | 4:00pm–9:00pm
Tuesday-Thursday|11:00am–9:00pm
Frida-Saturday | 11:00am–10:00pm
Sunday | 11:00am–9:00pm
📍 11 South Roscoe Blvd, Ponte Vedra Beach, FL 32082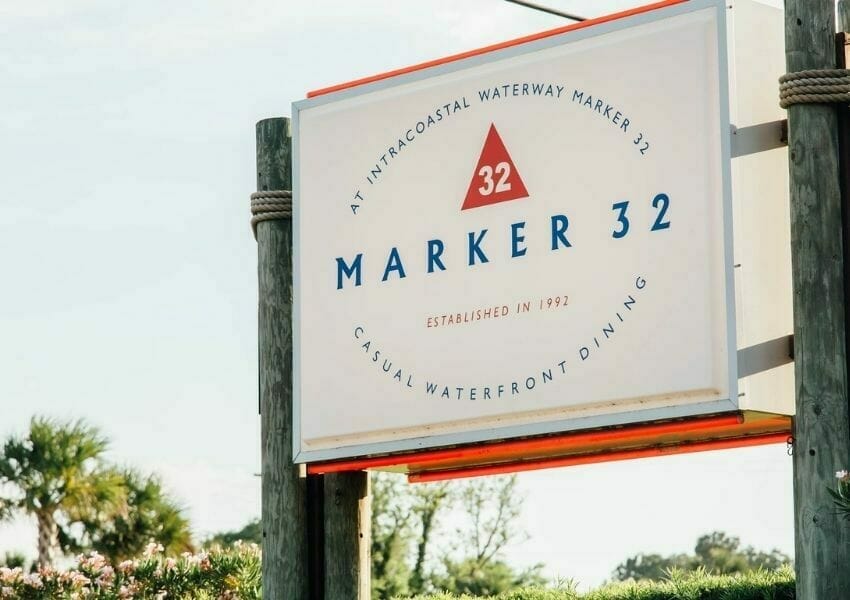 Ready for date night? Marker 32 is here for you. The owner, Jacksonville native, grew up fishing and crabbing on the same waters where this restaurant now sits! Marker 32 provides guests with only the best waterfront dining and elevated dishes that you won't find anywhere else. Be sure to add this local gem to your your list of must-visits the next time you're out on the town! 
Monday-Saturday | 5:00pm–10:00pm
Sunday | 5:00pm–9:00pm
📍 14549 Beach Blvd, Jacksonville, FL 32250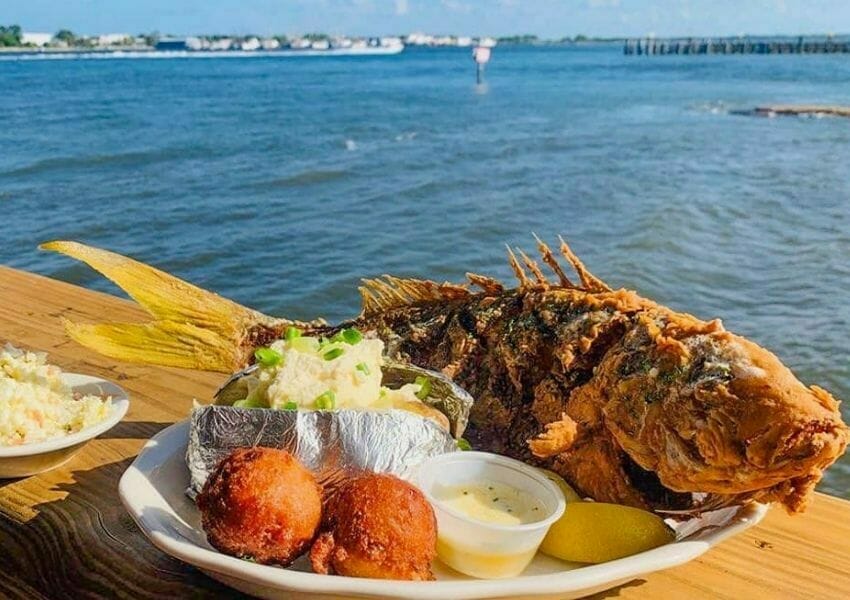 📷 The Sandollar Restaurant
Sometimes all we're looking for is a delicious meal and an incredible view, and Sandollar is one of places that provides both. With a tradition of providing customers with only the best quality seafood at reasonable prices for over 15 years, Sandollar offers an unforgettable waterfront dining experience among delicious favorites like fresh mussels and clams, crispy conch fritters and Southern-style hush puppies. 
Sunday-Thursday | 11:00am–9:00pm
Friday-Saturday | 11:00am–10:00pm


📍9716 Heckscher Drive, Jacksonville, FL 32226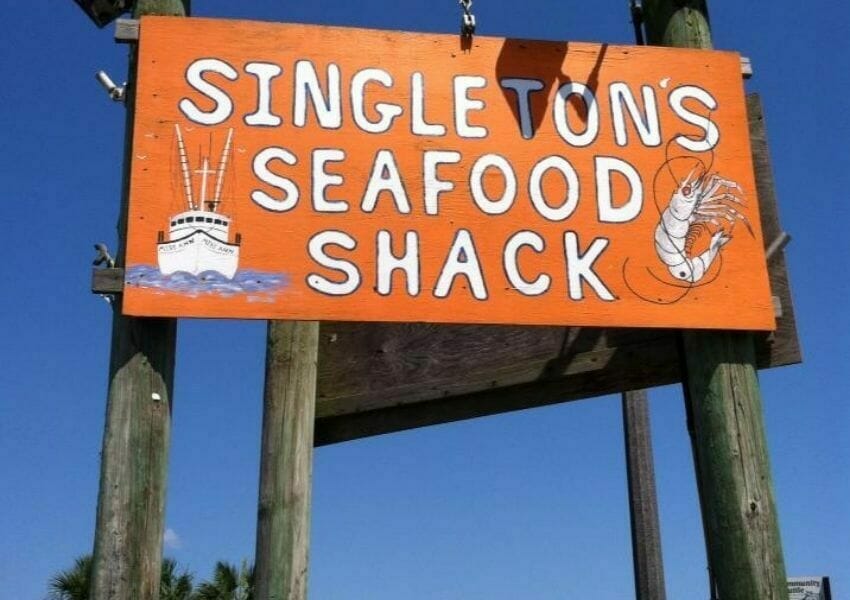 📷 Singletons Seafood Shack
Singleton's Seafood Shack
Located in Mayport, Singleton's Seafood Shack is the one-stop shop for all things delicious. With a rustic vibe and fresh seafood, this historic restaurant provides dinner with a view. Enjoy waterfront dining in a casual space as you sip on a cold one and dive into classic dishes like a fried oyster sandwich, New England clam chowder (voted best in Jacksonville), or the fresh catch. Whichever you choose, we promise you won't be sorry. 
Waterfront dining in Jacksonville is all about the view. Stay up to date with all the best restaurants in Jacksonville by following #StuffToDoJacksonville!