If you're sick of paying for a regular ol' gym membership, then it's time to spice up your exercise routine! Thankfully, there are plenty of workout classes in Jacksonville from pilates and yoga to boxing and weight lifting, you may just have to try it all before finding your favorite! So, check out these top 11 workout classes in Jacksonville if you're looking to try something new!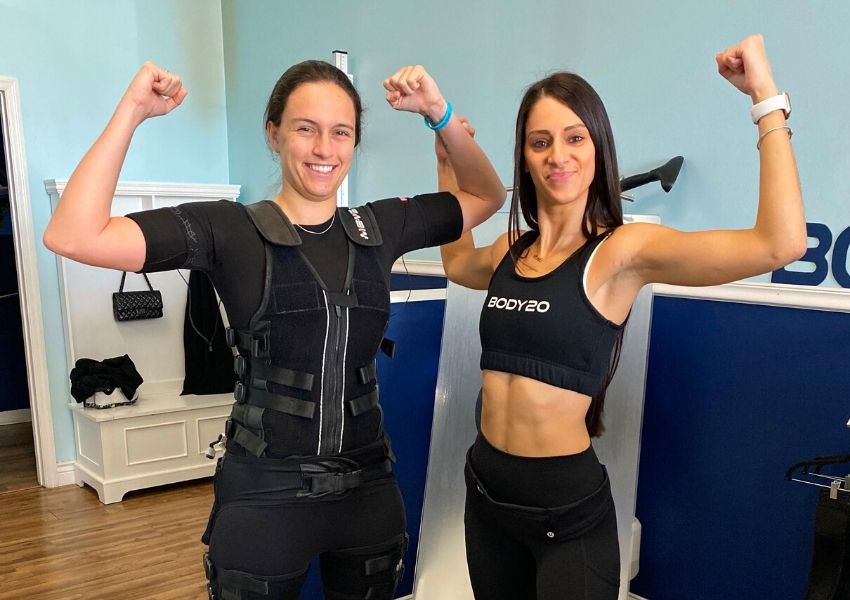 📷 Stuff To Do in Jacksonville
Body 20 Jacksonville Beach
Body20 is technology enhanced training for all fitness level and will burn calories, reduce cellulite, tone up and build lean muscle! Body20 is a boutique fitness studio that utilizes an FDA-Cleared electro-muscle stimulation suit to deliver isolated muscle stimulation coordinated with a one on one exercise program to produce incredible results in rapid time.

In just a 20-minute training session, your personal trainer will put you through a customized program, giving your body over 150 times more muscle contractions than a conventional workout. If you are like us and wanting to get in shape without spending hours at the gym, then Body 20 is the place for you! Book your first session free!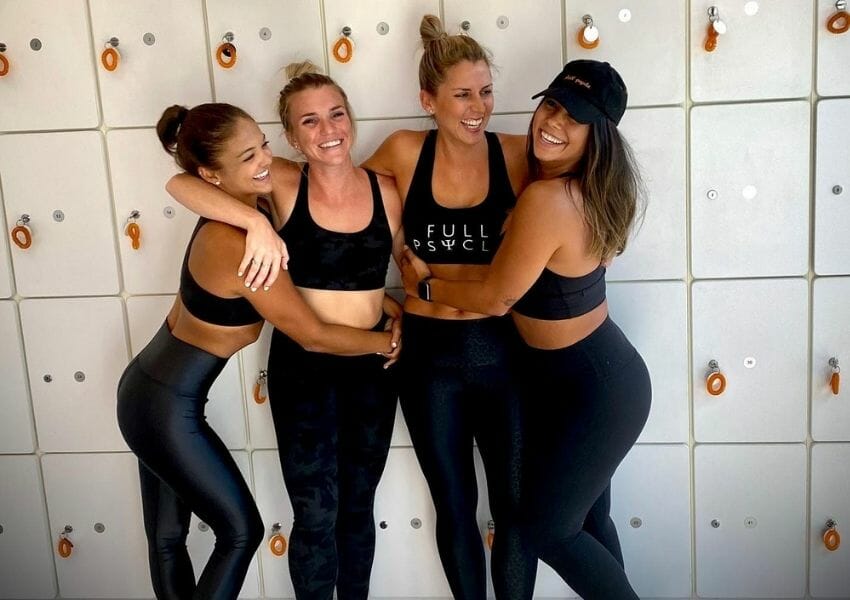 A fan-favorite among many UNATION employees, and locals across Jacksonville, Full Psycle is a full-body experience that helps you reach your goals. Take a ride on some of the most comfortable cycling bikes and become fully immersed in the class as you jam out to upbeat music, incredible atmosphere, and energetic staff. You'll be having so much fun, you may even forget that you're working out! 
Monday-Friday| 5:30am–8:00pm
Saturday-Sunday| 7:30am–10:00am
📍13475 Atlantic Blvd Suite 7, Jacksonville, FL 32225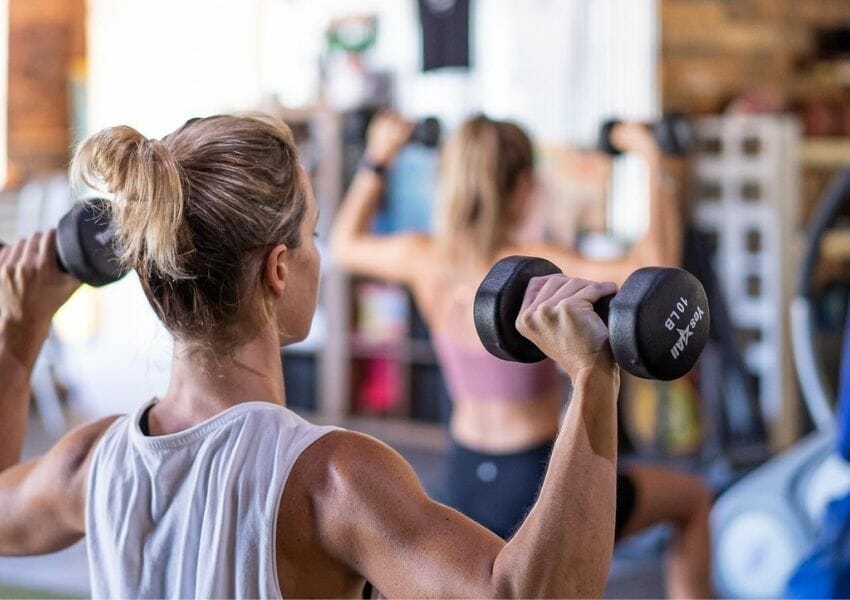 If you're a fan of a little bit of everything when it comes to working out, then Drive Fitness is certainly for you. Offering a variety of workout classes in Jacksonville, including Tabata, yoga, kettlebell, personal training, and an open gym for members, you can quite literally try it all. From the moment you step inside, you'll be greeted by a welcoming community full of members and trainers that are there to help you feel your very best. Don't wait until the New Year to start on your goals! 
Monday – Sunday | 6:00am – 8:00pm 
Hours vary by class schedule. 
📍 930 7th Ave S, Jacksonville Beach, FL 32250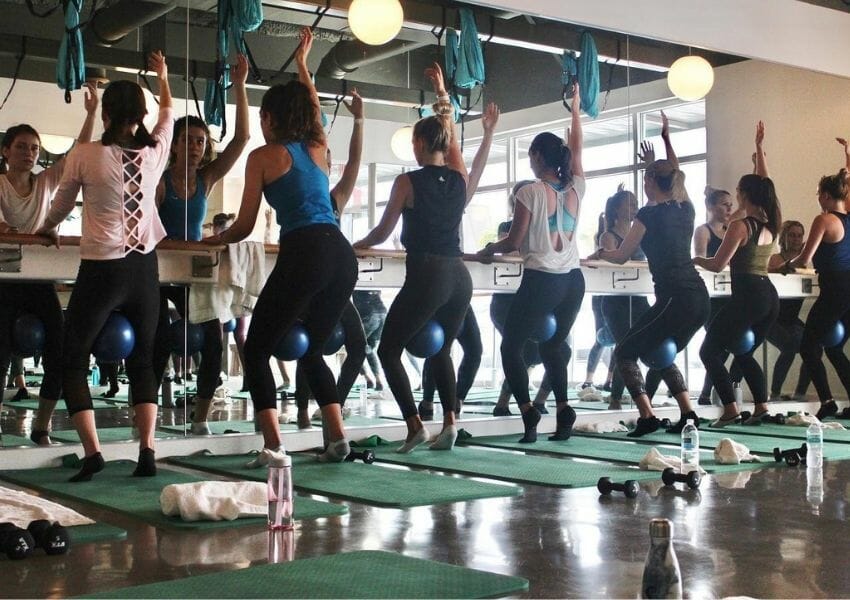 Founded on the mind-body connection, DEFINE offers three workout classes in Jacksonville aimed to strengthen the entire body by targeting specific muscle groups. Offering barre, cycle, and yoga classes, you'll reap the many benefits that come with all three! So, no matter what your goals are, DEFINE is sure to help you get there. 
Monday-Friday | 6:00am–7:00pm
Saturday | 8:30am–12:00pm
Sunday | Closed
📍 1854 3rd St S, Jacksonville Beach, FL 32250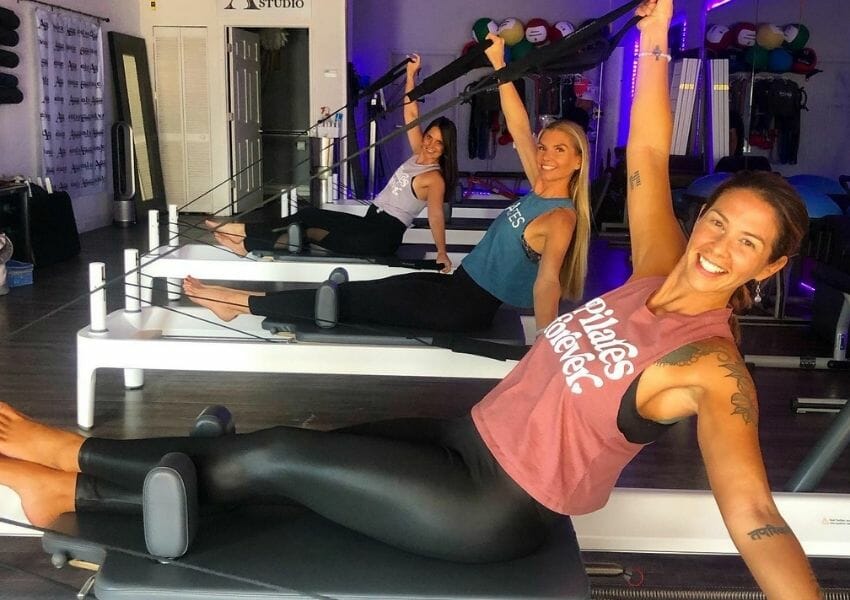 If you've ever done pilates then you understand the appeal, and if you're a first-timer then you'll fall in love in no time! A Pilates Studio offers one of the most intricate workout classes in Jacksonville, and invites you to learn about flexibility, strength, and control in a series of classes that will have you looking and feeling better in just a matter of weeks! The best part? The first class is free! So, if you're ready to see what all the hype is about, head over to A Pilates Studio and sign up today. 
Monday, Wednesday, Friday | 5:30am–7:00pm
Tuesday, Thursday | 8:00pm–7:15pm
Saturday | 8:00am–1:00pm
Sunday | 9:00am–12:00pm, 4:30pm-6:00pm
📍 1102 3rd St S, Jacksonville Beach, FL 32250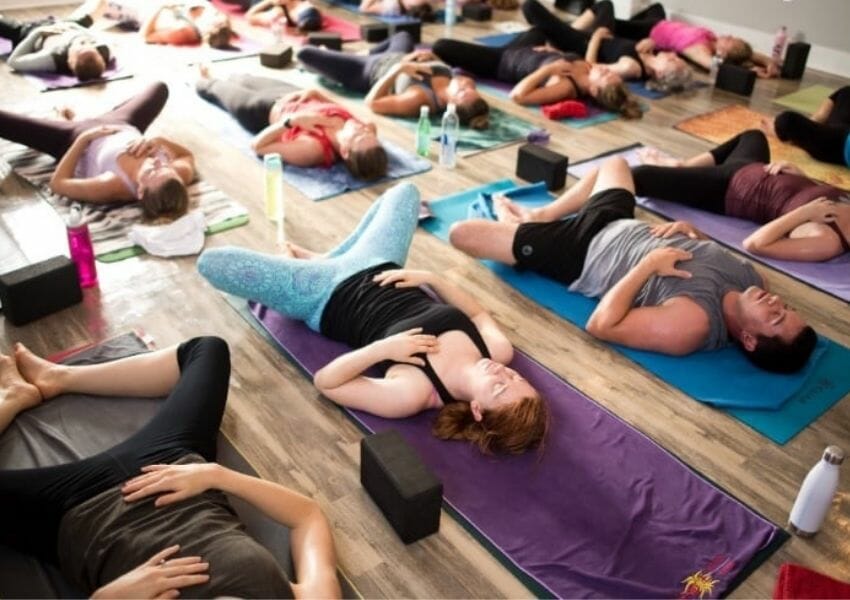 For those of you who like to sweat it out on your mat, Hot Spot Power Yoga is just the place for you. One of the most intense workout classes in Jacksonville, don't be fooled by the word 'yoga' as this is far more than just stretching. Hot Spot Power Yoga offers a variety of classes for you to enjoy your daily practice including, traditional power yoga, music & flow, detox flow, and even yoga & HIIT for those looking to get their heart rate up. Whether you're a long-time yogi or a first-time practitioner, this inviting space is ready and waiting for you. 
Monday-Friday | 8:30am–8:30pm
Saturday-Sunday| 8:30pm–5:30pm
📍 San Marco | 1533 San Marco Blvd, Jacksonville, Florida 32207
📍 Harbour Village | 13475 Atlantic Blvd #34, Jacksonville, Florida 32225
📍 Baymeadows |10920 Baymeadows Rd #6, Jacksonville, Florida 32256
📍 St. Johns | 60 Shops Blvd #30, St. Johns, Florida 32259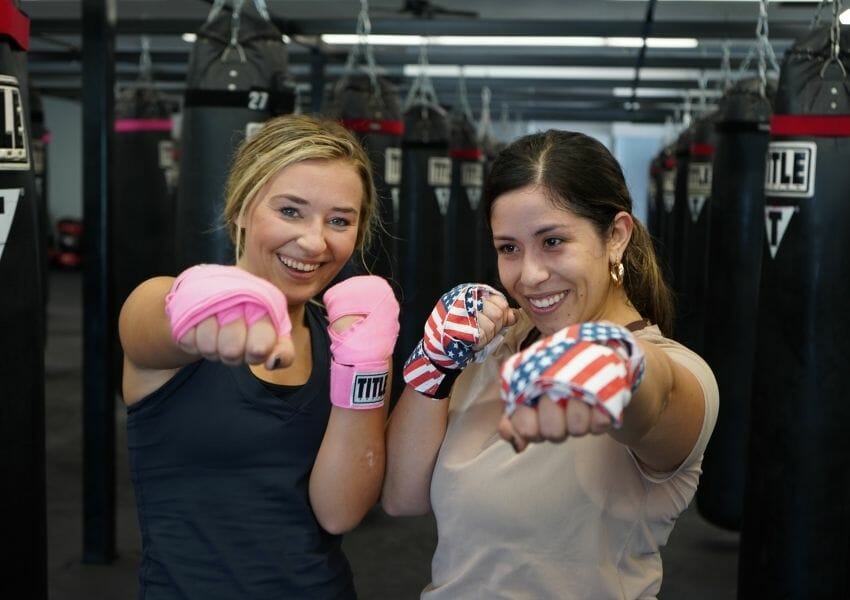 📷 Stuff To Do In Jacksonville
The next time you're looking to change up your workout routine, then head over to TITLE Boxing Club for a class that will leave you feeling better than ever. Offering both boxing and kickboxing working classes in Jacksonville, TITLE invites you to get your heart rate up, increase balance and coordination, while also helping to feel more mentally clear. No matter what your goal is, this workout class is sure to help you get there! Attend solo, or bring a friend, it's time to throw some punches! 
Monday-Thursday | 6:00am–8:00pm
Friday |  6:00am–6:30pm
Saturday | 9:00m–1:00pm
Sunday | 10:30am–1:00pm
📍 14286 Beach Blvd, Suite 40,Jacksonville, FL 32250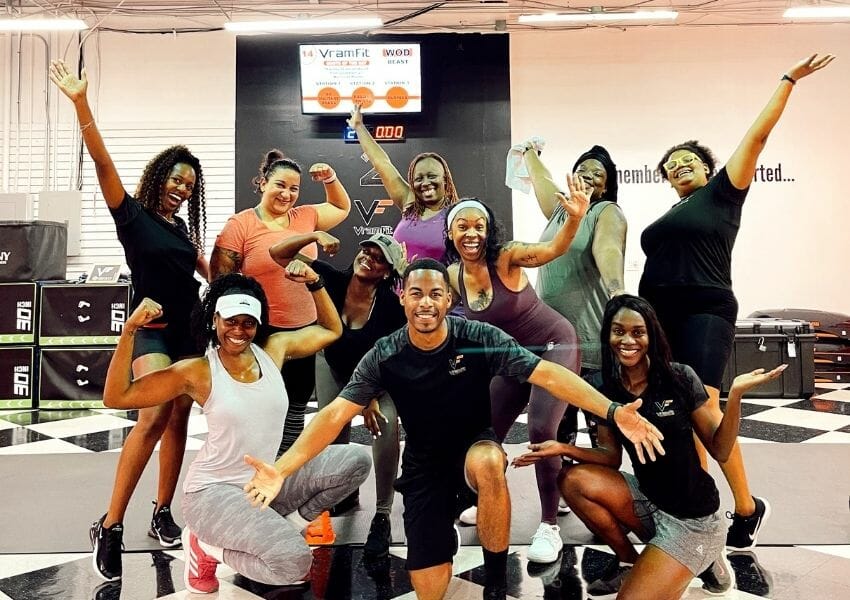 📷 Stuff To Do In Jacksonville
VramFit believes everybody has the chance to reach their goals. And with their personalized training packages, it's never been easier! Sign up for their Personalized Group Training and unleash a healthier and stronger you! VramFit focuses on functional movements that will leave you feeling better both in and out of the gym, so you can reach all of your goals, whatever they may be! 
Monday | 6:45am–8:00am; 6:00pm-8:30pm
Tuesday, Thursday-Friday | 7:00am–8:00pm; 6:00pm-8:30pm
Wednesday, Saturday-Sunday | Closed
📍 10300 Southside Blvd Unit 2010B, Jacksonville, FL 32256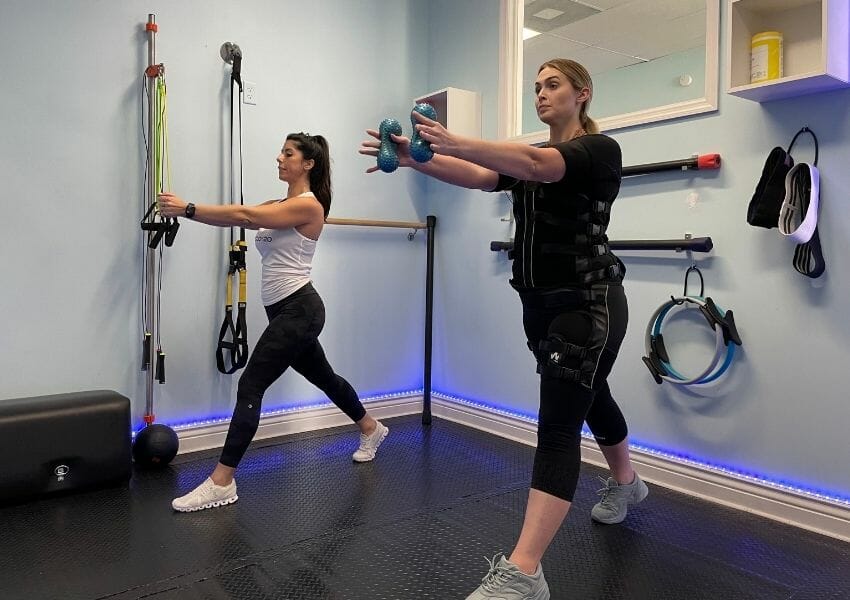 📷 Stuff To Do In Jacksonville
Don't you wish you could get every workout done in just 20 minutes? Well, thanks to Body20, you can! Founded on Electro Muscle Stimulation, each  personal training session lasts only 20 minutes, but are equivalent to hours in the gym. Build endurance, strength, flexibility and mobility when you attend one of these workout classes in Jacksonville and say goodbye to carving out hours of gym-time in your schedule! 
Monday-Friday| 7:00am–7:00pm
Saturday | 7:00am–3:00pm
Sunday |Closed
📍 210 3rd Ave S, Jacksonville Beach, FL 32250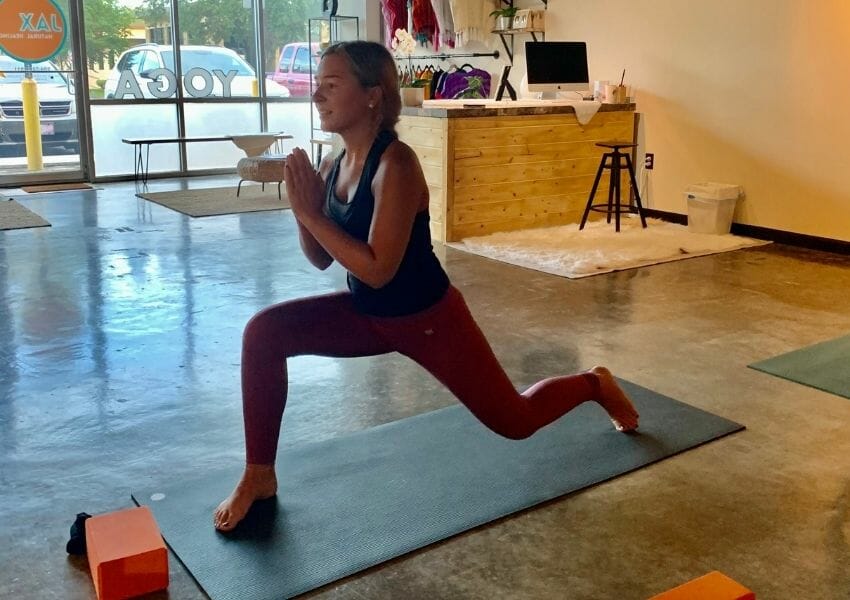 📷 Stuff To Do In Jacksonville
Located in the heart of downtown San Marco, Vive Yoga Studio is Jacksonville's latest edition to the workout scene. With a mix of all yoga styles including power, yin, gentle, beginner, and even meditation, there is something for everyone when you take one of Vive's workout classes in Jacksonville. This studio also shares a space with Jax Natural Healing, offering functional medicine and chiropractic care to those who aren't ready to get on the mat. 
Monday | 9:00am–7:00pm
Sunday | 9:00m–7:30pm
📍 1550 Hendricks Ave #2, Jacksonville, FL 32207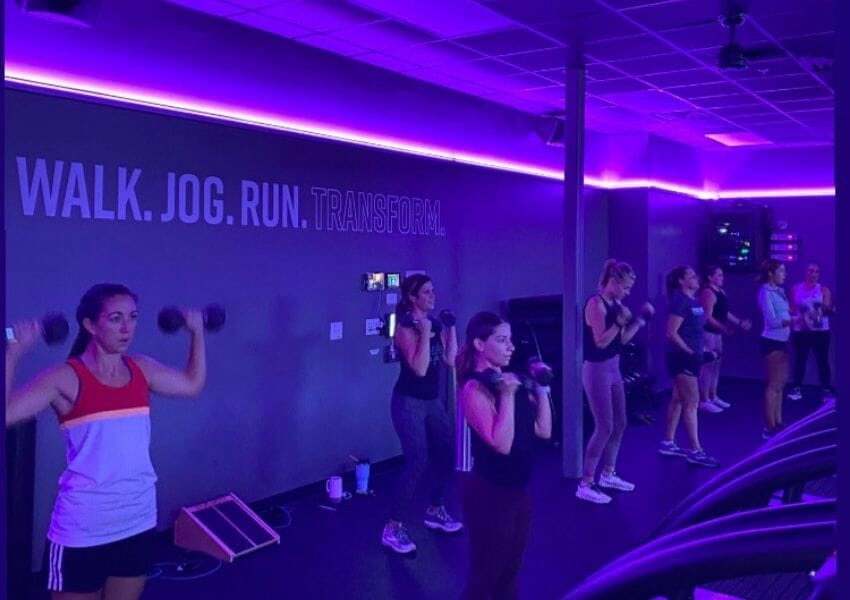 📷 Stuff To Do In Jacksonville
Have you ever wished you could just run and run for miles? Well, STRIDE may just be the workout for you. Founded on the goal that people of all ages and fitness levels can use running and walking as a foundation for their fitness journey, STRIDE's strategically-designed indoor running, and walking classes will help unleash the runner in you! So, whether you've been running for years or are a firm believer that no one should run unless being chased, these workout classes will leave you feeling mentally clear and stronger than ever before. Not to mention, the first run is free! So, what are you waiting for? It's time to cross that finish line!
Monday, Wednesday | 
5:15am-9:30am | 4:15pm-7:00pm
Tuesday, Thursday | 
5:45am-8:15am | 4:45pm-7:30pm
Friday | 
5:15am-9:30am | 4:15pm-5:30pm
Saturday | 
7:45am-11:30am
📍1500 Beach Blvd., Suite 313, Jacksonville, FL 32250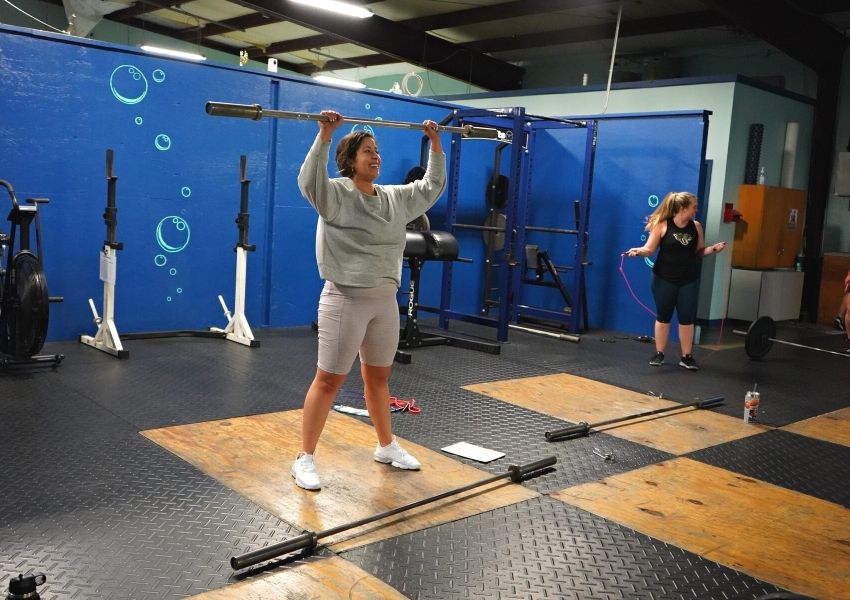 📷 Stuff To Do in Jacksonville
It is your time this year to get fit with CrossFit and Salt De Terra is the perfect place to get started. If you haven't heard of CrossFit before, it is a high intensity workout in specific quantities of time. What is great about this workout is the program never changes, just the loads of weight and intensity over time. 
Salt De Terra is apart of the wonderful Riverside community and the instructors enjoy working with people in all stages of life. They offer a variety of classes outside if CrossFit including yoga, barbell, nutrition and more. Stop by and get a tour or sign up for a class online!