Are you trying to find a spot to celebrate Cinco de Mayo? There is no shortage of places to celebrate with a margarita! Here are some of the top restaurants to celebrate Cinco de Mayo in Jacksonville.
Get ready to fiesta with all the best food in Jacksonville from tacos, burritos, cheese dip, and of course, all those margaritas that will be on deck!
If you're looking for some of the best margaritas and tacos in Jax, Salsas Cocina is the place to be. And you're going to want to get a Margarita Tower while you're at it cause they are strong and tasty. You can also get a Beer Tower for $35! You must also try their Mexican Street Corn and birria tacos… we will take all of the above!
Pro Tip: For Cinco De Mayo, Salsa'a will have a featured menu filled with specials! Some of them include burritos, seafood, chimichangas, fajitas and so much more! There's a whole drinks list filled with amazing specials as well. Sip Sip Olé!
We heard TacoLu has some of the best tacos in Jacksonville, so how could we not check them out! The Bangin Shrimp Taco was our favorite, and the Mexican Street Corn was delicious.
Don't forget to grab you a margarita to go with your tacos as well!
Looking for a delicious place for tacos, burritos, margaritas, and more? 904 Tacos is the perfect place to checkout! They are newly nestled in 5 points with both indoor and outdoor seating. Their food was amazing, and we will definitely be back.
Their menu boasts 18 different marg options, all with their own unique flavor profile. We recommend ordering the Jalapeno Marg–a blend of 1800 Reposado Tequila, fresh jalapeno, Triple Sec, agave, and lime juice for those who want to spice up their life.
Taqueria Cinco is definitely a hidden gem and we love it! The Mexican Street Corn dip is our favorite and all the food is delicious. Tacos, Nachos, Salsa, & more, we tried everything from the margaritas to the quesadillas.
We highly recommend you go here, not to mention the staff was super friendly.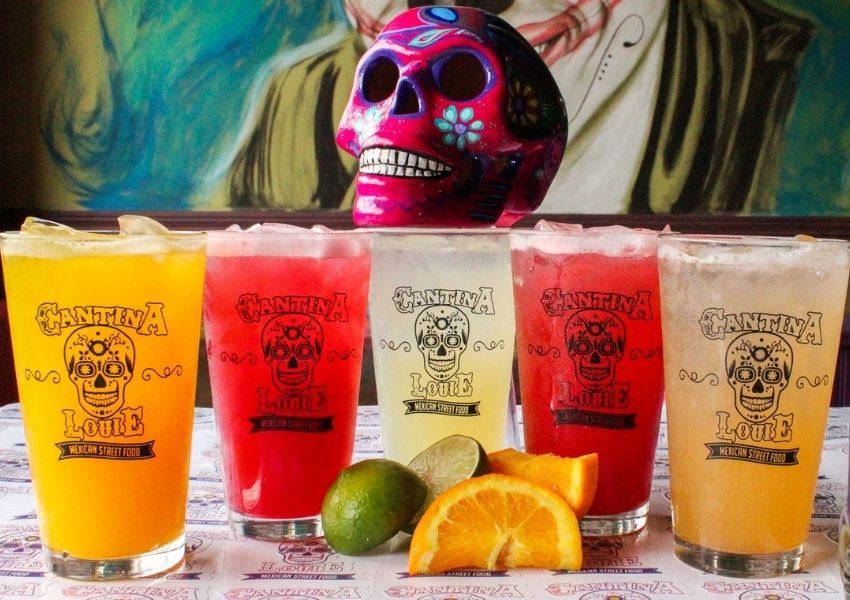 The vibes in Cantina Louie are unmatched! The outdoor patios have corn hole boards and an outside bar. The inside is also a sight to see with murals all over the walls and string lights to fill the ceiling.
They offer 5 different flavors of margaritas including Sangria, Margarita Louie, Fro-Jo-Rita, The 1862, and Patron Margarita… we will have one of each, please! Also, we could eat their queso and eat the Hot Surfer Chick taco every day.
Want another way to celebrate Cinco de Mayo? Spice up the celebration with Ghost Tequila! In a bar, or at home, with Ghost Tequila, you can create a yummy spicy cocktail for Cinco de Mayo.
Below we've listed a few local restaurants that serve Ghost Tequila, as well as a few easy cocktail recipes that anyone can make:
• The Volstead
• Pagoda Restaurant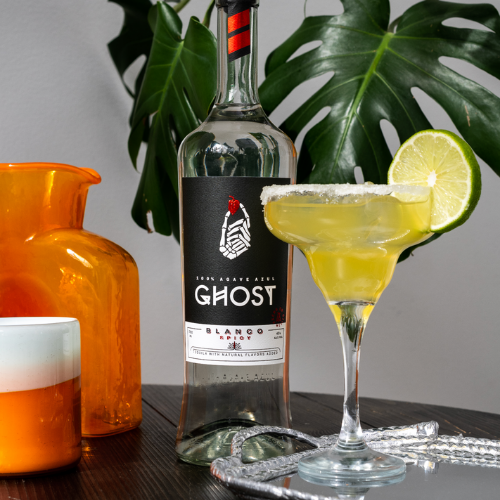 Your Favorite Go-To Classic Spicy Margarita
INGREDIENTS
1.5 oz Ghost Tequila
.5 oz Agave Nectar
.75 oz Lime Juice (to taste)
Salt Rim & Lime Garnish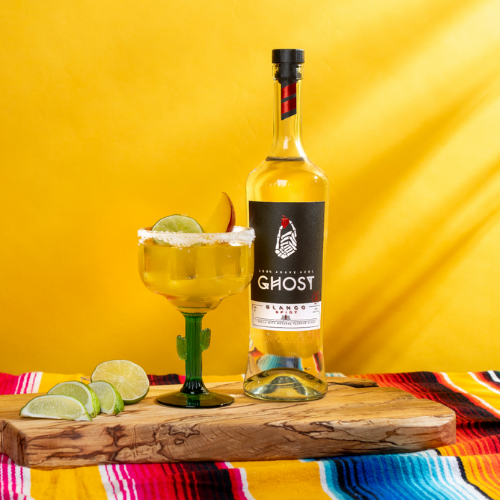 Go Loco for Mango- Mango Margarita
INGREDIENTS
2oz GHOST Tequila
1.5oz Mango Juice
.75oz Lime Juice
.50oz Agave Syrup
Mango Slice and Lime Wheel Garnish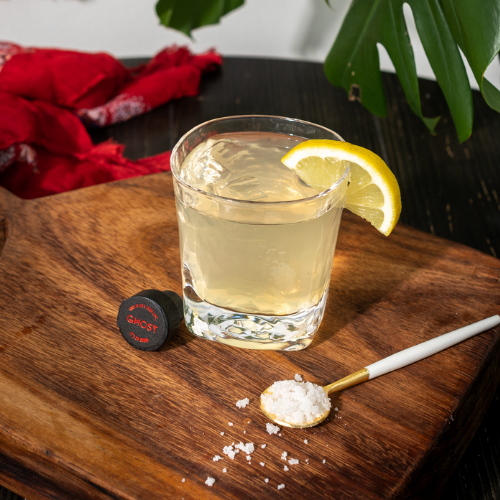 When Life Gives You Lemons- Lemonade Margarita
INGREDIENTS
1.5oz GHOST Tequila
2oz Preferred Lemonade
.75oz Lime Juice
.50oz Agave Syrup
Lemon & Salt Rim, Lemon Garnish
Events Around Cinco de Mayo in Jacksonville
More Restaurants to Celebrate Cinco de Mayo in Jacksonville